When Sex Is Good: Men Can Feel More Spiritual After Intercourse, Study Says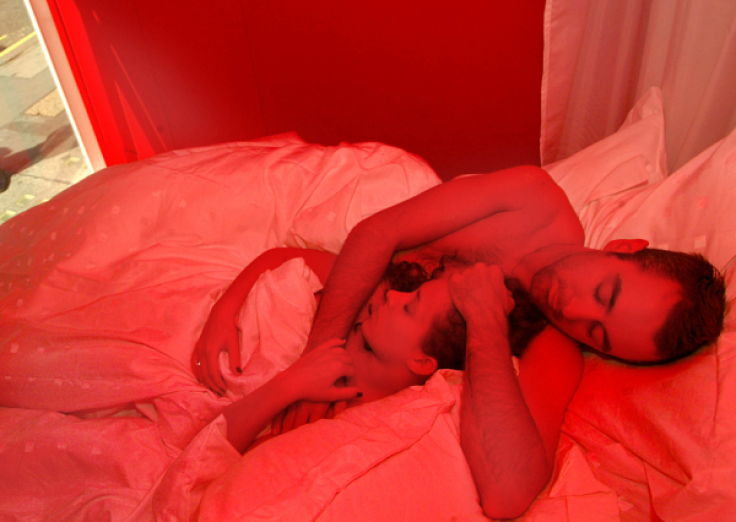 Sex is bringing middle-aged men closer to God, religion and spirituality. At least that's what researchers of a recent study on oxytocin – also known as the love hormone – have determined.
Scholars from Duke University in North Carolina conducted the study on a group of middle-aged men, in which they reported men conveyed stronger instances of spirituality on two separate occasions after being administered a nasal spray form of oxytocin – a hormone that is released by the posterior lobe of the brain's pituitary gland after sex. During the study, which was published in the Social Cognitive and Affective Neuroscience journal in May, men who were administered oxytocin expressed more feelings of emotions based on spirituality during a guided meditation. The feelings the men reported they experienced lasted a week after the study.
The study's lead author, Patty Van Cappellen, told Duke University's newspaper on Monday that men under oxytocin's influence described feelings of interconnectedness with other people and living things and detailed deeper feelings of hope, inspiration, awe, love, serenity and interest. Whether they practiced religion or not, men who had taken oxytocin made statements regarding the importance of spirituality in their lives and made comments about life having meaning and purpose. Men who were given a placebo during the trial did not report feeling any higher levels of spirituality than what they felt on a normal basis.
Oxytocin influences an array of functions like sexual activity, penile erection and ejaculation, a National Center for BiotechnoIgy Information report said. The hormone has also been proven to promote social bonding, cuddling and feelings of love because of the excretions that are released in the brain when people interact closely with one another. The peptide produced by the brain was first associated with feelings of love and care after researchers investigated oxytocin's impact on new mothers, the birthing process and nursing. Studies have proven that mothers experience rushes of oxytocin while infants suckle, which also helps a mother's breast milk flow. People even can feel surges of the hormone by simply playing with family pets like dogs and cats.
Based on the latest study, Van Cappellen says oxytocin may also "affect how we perceive the world and what we believe, too."
© Copyright IBTimes 2022. All rights reserved.
FOLLOW MORE IBT NEWS ON THE BELOW CHANNELS