When The Supply Chain Snaps: How Small Companies Can Cope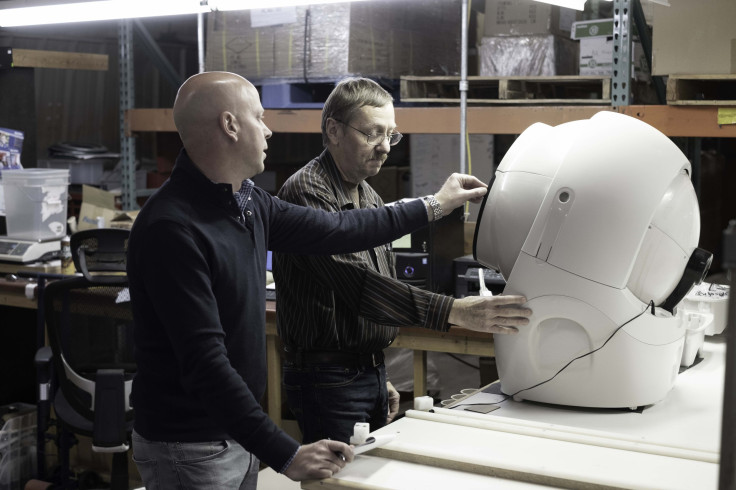 Building a reliable supply chain takes time and work. And just one hitch can make the whole apparatus fall apart. "A supply chain is like a symphony. Every part needs to be played at the right time on the same rhythm," says Martin Staples, president of Staples Consultants, a supply chain and operations consulting firm. "If one component's missing, the whole thing falls out of whack."
So, when economies around the world shut down in March, it left most small businesses, from manufacturers to retailers, scrambling to get the material and goods they needed. Here's how they've been able to manage the challenges they've faced.
Reaching Out to Top Suppliers
One tactic is to reach out to key suppliers to find out more about the problems they're encountering. "You're trying to identify areas of risk," says Staples.
Such regular communication is also important for cultivating existing relationships. The reason: One advantage many small businesses have over larger competitors is their strong rapport with suppliers. While big companies have the muscle to negotiate lower prices, they also tend not to have the long-standing personal bonds built by smaller enterprises. As a result, if, say, a supplier doesn't have enough in stock to service all its customers, it's more likely to help out a trusted small business owner. "Business is about relationships. And if a supplier has a strong feeling for you, it's going to take care of you," says Staples.
Case in point: Caroline Podgurski, a co-owner of BirdRock Baby, a San Diego business which sells baby shoes. According to Podgurski, during the company's four years in business, they've developed a "familial bond" with their main supplier in China. After the recent Chinese New Year break was extended because of COVID-19, the supplier made production and shipment of a new BirdRock style a priority, essentially letting the company jump to the head of the line of customers. "She knew the product was important to us," says Podgurski. As a result, the company was able to introduce the new shoe on schedule.
Still, while suppliers tend to be more accommodating with long-time small business customers, they also may ask for new conditions. For example, to make sure he had a steady supply of bottle caps, Sean Busch, CEO of Puracy, an Austin-based natural self care and cleaning supply company, recently started ordering as much as a year in advance--compared to three to six months pre-COVID-19. Some of his suppliers, while willing to comply, have begun asking that Busch put in writing payment of a cancellation fee, in case the company changes its mind about the order. "They're getting a little more aggressive in how they structure their terms, so they can protect themselves, as well," says Busch.
Ditching Just-in-Time
Streamlined just-in-time systems, which allow manufacturers to forecast demand and minimize excess inventory, were all the rage until COVID-19 struck. But when supplies slowed earlier this year, companies with minimal amounts of material on hand found themselves scrambling, especially those enterprises in high-demand sectors, like household cleaning products.
For many small businesses, the response has been to stock up when possible, ordering larger quantities than usual and squirreling them away. The downside: Buying a lot of inventory isn't cheap. For example, in March, as restaurants were shuttered in the U.S. and Canada, Francois Mathieu, co-founder of Toronto-based Hojicha Co, realized he had to start selling the company's Japanese tea directly to consumers, instead. But doing so required ordering different quantities of product with a longer lead time, thanks to shipping problems, which slowed down delivery. To finance that move, he's mostly turned to credit cards, paying off balances before the next bill arrives. "Our business credit card is up to the limit," says Mathieu. He's also considering tapping alternative lenders.
In some cases, companies that have eschewed the just-in-time approach find they're glad they did. Automated Pet Care Products (AutoPets) headquartered in Auburn Hills, Mich., for example, has made it a habit to keep at least a two-week supply of goods. "We operate with a buffer," says COO Jacob Zuppke. "We prepare for the situation that no one wants."
Saying Yes to Redundancy
Although suppliers in Asia are generally less expensive than domestic manufacturers, some small businesses take a belt-and-suspenders approach. That is, they don't rely on only one supplier for the same material. Instead, they use a cheaper Asian supplier, supplemented by a pricier local one. "You give a smaller portion of your business to a U.S. company, to fill in the gaps," says Staples. "It might be more costly, but the supplier can be a lot more responsive."
Even if domestic options are cost-prohibitive, Staples advises finding a back-up. He points to a client, Safety for Her, a Milwaukee small business that sells high-visibility safety garb for women. According to Staples, when they recently couldn't find a local supplier to supplement the company's existing China-based supplier, the owner started looking for a second, and possibly even a third, alternative in China and Mexico.
Going Local
Using multiple suppliers also helps even if they're all in the same area. Take Choicelunch, a Bay area company, which supplies school lunches. In March, after California schools were ordered to close, COO Keith Cosbey turned the company into an online grocery service. But pulling off that sleight-of-hand involved turning to the local suppliers he'd relied on in the company's previous incarnation, using two or three for the same goods. Thus, if one is unable to supply eggs, for example,Cosbey can reach out to an alternative vendor. "It's kind of like managing babysitters," he says. "You don't want to have just one."
Keeping it local has other benefits, as well. When a supplier in China wasn't able to ship a particular component earlier this year, AutoPets which mostly uses nearby vendors, built an aluminum tool to make Litter-Robot, an automated, self-cleaning litter box. Then it installed the equipment at an outfit that regularly does the company's injection molding. While Zuppke doesn't plan on relying on the set-up as a permanent solution, it's worked well enough in the short-term to keep production humming.
© Copyright IBTimes 2023. All rights reserved.