When And Where To Watch The 'Keeping Up With The Kardashians: About Bruce' 2-Night Special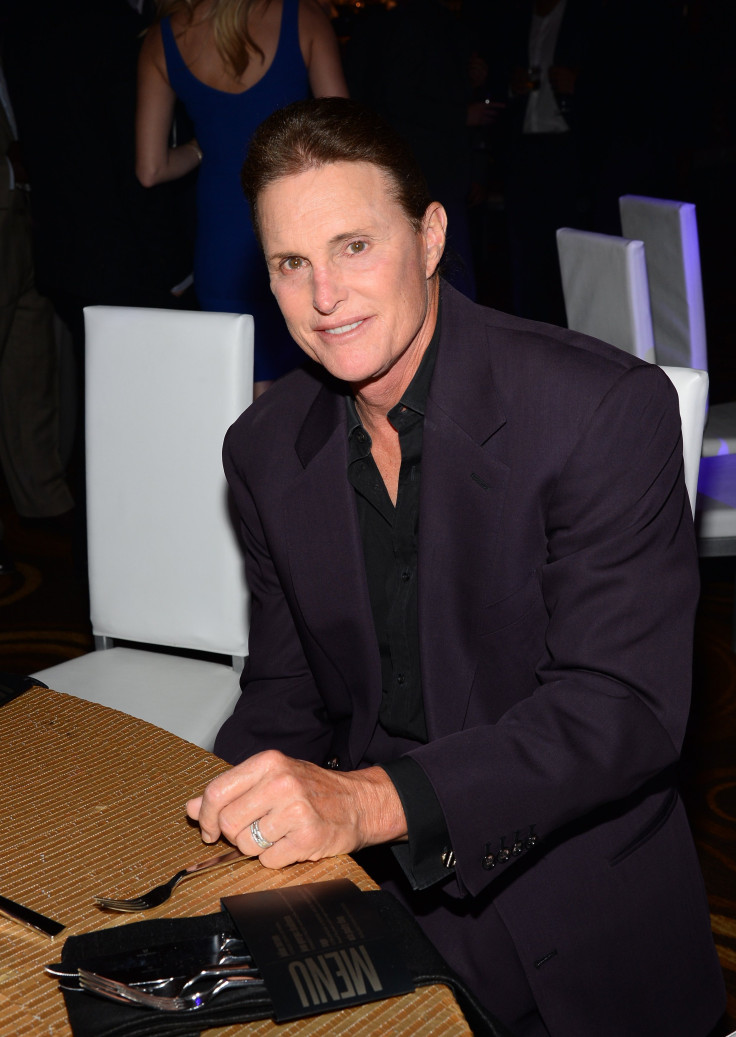 Just over three weeks after the airing of "Bruce Jenner: The Interview," the Kardashians are gearing up to release a Bruce-focused special of their own. The family's hit reality show, "Keeping Up with the Kardashians," is slated to premiere a two-night episode discussing the former Olympian's transition from male to female, as well as its impact on them as a family.
Like the ABC special, "Keeping Up with the Kardashians: About Bruce" is expected to touch on a wide variety of topics. Early previews for the show, released by E!, leave much to the imagination but Kris Jenner recently told People magazine viewers can expect, "raw, raw, raw footage."
"It's definitely Bruce's story, but it's coming from a very ... it's very raw, incredibly rough," Khloé Kardashian added.
E! has not shared much about the show, but here are a few topics we expect to see addressed during the two-night event.
Kris And Bruce Jenner's 23-Year Marriage
One preview for the heart wrenching special shows Kris Jenner crying as she recalls the fond memories she and her husband share of their marriage, which spanned more than two decades. The Kardashian matriarch explains, at least initially, the news of his transition made her feel like her life didn't matter. She's shown questioning, through tears, "is it real?"
Although Bruce touched on their marriage a little during his sit-down with Diane Sawyer, we expect the "KUWTK" special will take a more in-depth look at that relationship.
The Early Stages Of Bruce's Transition
During "Bruce Jenner: The Interview," the former Olympian revealed when he met Kris he had already begun the process of transitioning. He told Sawyer, at that time, he had been on hormones for a good amount of time and had developed "B-cup breasts." He also shared with the interviewer he downplayed the severity of his desire to become a woman, telling Kris he simply dressed in drag from time to time.
"KUWTK: About Bruce" will likely tackle all this and more at some point during the two-night event.
Catching Dad Dressing In Drag
Bruce previously revealed Kim Kardashian was the first to catch him wearing women's clothing, walking in on him trying on a dress. The 33-year-old was uncomfortable at the time and quickly rushed out of the house. He later added younger siblings Kendall and Kylie Jenner found out in a similar way. The youngest of Bruce's children caught him on camera checking himself out in the full-length mirror inside a bedroom.
We expect Bruce, as well as his children, will discuss these incidents in greater detail during the special.
How He Told His Kids
Although three of the six children he shared with Kris found out about his gender identity struggle on their own, there were still three left to tell. Bruce will more than likely reveal how he had that conversation with his children and how each took it.
Khloé Kardashian's Handling Of The Situation
During "Bruce Jenner: The Interview," the 65-year-old revealed of all his kids, Khloé Kardashian had the most difficulty coming to terms with her stepfather's transition. He attributed that struggle to accept this major life change to the many obstacles she's been forced to overcome -- from the death of her father to the divorce from her husband, Lamar Odom.
Khloé is featured in the special, so we expect both she and Bruce will discuss the difficult time she had dealing with the news.
"Keeping Up with the Kardashians: About Bruce" airs Sunday and Monday at 9 p.m. EDT only on E!
Note: At present, Bruce Jenner has not asked to be identified using female pronouns or addressed by any other name. Until such change is announced, IBTimes will continue to refer to the athlete using male pronouns and his given name.
© Copyright IBTimes 2023. All rights reserved.