When Will 'Big Bang Theory' Season 10 Return With Episode 14?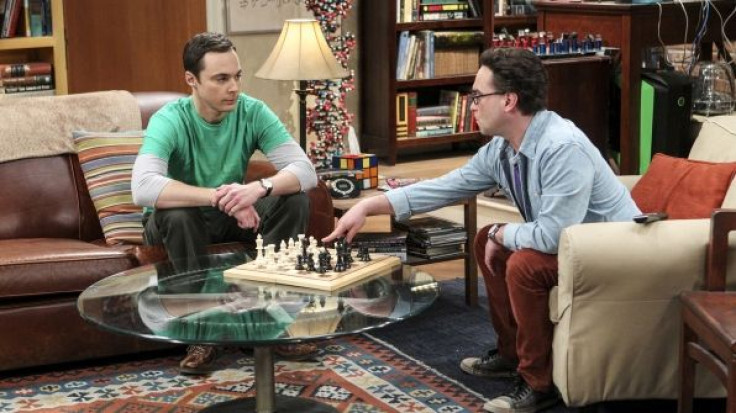 CBS did not air a new episode of "Big Bang Theory" Season 10 on Thursday, Jan. 26.
Episode 14, titled "The Emotion Detection Automation," will be released on Feb. 2. In the installment, Penny (Kaley Cuoco) will reunite with her brother, Randall (Jack McBrayer). The former will try to hook him up with a job interview, but Penny will soon realize that it's very difficult for Randall to find work. After all, he doesn't necessarily have clean records.
Elsewhere, Sheldon (Jim Parsons) will exert extra effort into trying to understand all sorts of emotions. He will be using a machine that could interpret his feelings and that of his friends. But the sudden changes in how Sheldon reacts to emotions will shock Leonard (Johnny Galecki) and Amy (Mayim Bialik).
Meanwhile, Raj (Kunal Nayyar) will finally have a major storyline in "Big Bang Theory" Season 10. On Thursday night's episode, Raj will invite four of his ex-girlfriends to his apartment to prove to Penny that he is not bad when it comes to relationships. Entertainment Weekly was first to share a photo from the set of "Big Bang Theory" Season 10, episode 14 featuring Nayyar with his co-star Simon Helberg and guest stars Katie Leclerc, Alessandra Torresani, Laura Spencer and Kate Micucci. Leclerc plays the role of Raj's ex-girlfriend, Emily, Torresani plays Claire, Spencer plays Emily and Micucci gives life to Lucy.
Following next week's episode, "Big Bang Theory" Season 10, episode 15, titled "The Locomotion Reverberation," will be released. The installment is focused on Howard (Helberg) and Leonard working on their invention without seeking Sheldon's help. Amy and Penny will also invite Bernadette (Melissa Rauch) to have a girl's night out with them.
"Big Bang Theory" Season 10, episode 14 will air on CBS on Feb. 2 at 8 p.m. EST.
© Copyright IBTimes 2023. All rights reserved.