'Big Bang Theory' Star Johnny Galecki Explains Why Leonard Wears Lensless Glasses In CBS Sitcom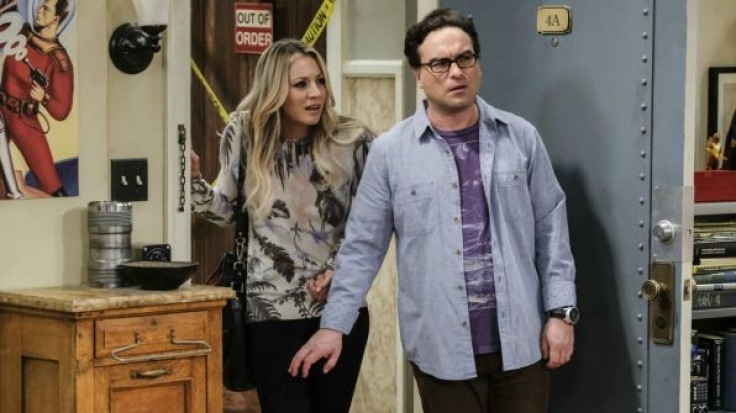 "Big Bang Theory" star Johnny Galecki just revealed why his character, Leonard, is wearing lensless eyeglasses in the hit CBS sitcom.
While speaking with the Huffington Post, Galecki shared that when he rehearsed his lines and blocking, he wore the eyeglasses. Before the first day of shooting, the creators of the show asked him to remove the glasses, but he said no because he wants his character to wear it on the show. "I want Leonard to wear glasses. They said, 'Oh, we just thought you were wearing them as Johnny for rehearsal all week,'" he recounted.
Initially, Leonard's eyeglasses had lenses, but Galecki had a hard time using them because he was required to almost always look up when he's talking to Jim Parsons' Sheldon Cooper. One day, the actor just decided to remove the lens, and he realized that it's actually more comfortable.
However, wearing lensless eyeglasses was also a bit challenging for Galecki, who sometimes forgets that he's supposed to act like Leonard's eyesight is bad. One time on the set, the actor scratched his eyes without removing the eyeglasses, and everyone laughed at him. "That kind of killed the moment," he said.
Meanwhile, Galecki also weighed in on the possible renewal of "Big Bang Theory" for Season 11. At present, talks are still underway, but the actor and his co-stars are all on-board to return. "I know that everybody here on the stage really wants it to happen, so I'm confident that we'll work it out," he said.
Last week, the actor also spoke with Entertainment Weekly to say that he doesn't really know how long he could still portray Leonard, but the confidence of the writers makes him excited for what is to come for his character and the show.
"Big Bang Theory" Season 10 airs Thursdays at 8 p.m. EST on CBS.
© Copyright IBTimes 2023. All rights reserved.