When Will 'Legacies' Season 1 Be On Netflix? Release Date Revealed
Anyone waiting to start watching "Legacies" can do so on Netflix very soon. It won't be long until the "Vampire Diaries" spinoff is available on the streaming platform.
"Legacies" Season 1 will release on Netflix on April 5. All 16 episodes will be available.
The CW drama follows the teenagers at the Salvatore Boarding School for the Young and Gifted in Mystic Falls, Virginia. Hope (Danielle Rose Russell), a werewolf/witch/vampire hybrid, and her classmates (who are also magical) fight monsters. The school has suddenly become a target for mythical creatures that even the school's leaders thought were just legends. They have to figure out why these demons are coming to the school.
Viewers don't need to be fans of "The Vampire Diaries" or "The Originals" to tune in, but fans of the dramas will be happy to know that there are quite a few nods to the older shows. Hope is the daughter of Klaus Mikaelson (Joseph Morgan) and Hayley Marshall (Phoebe Tonkin), and her headmaster is Alaric Saltzman (Matt Davis). Of course, Ric's teen daughters Josie (Kaylee Bryant) and Lizzie (Jenny Boyd) also attend the school while their mother Caroline Forbes-Salvatore (Candice King) is often mentioned. Dorian (Demetrius Bridges) also works at the school.
A few familiar faces pop up throughout the series like Matt Donovan (Zach Roerig), Jeremy Gilbert (Steven R. McQueen) and Jo Laughlin (Jodi Lyn O'Keefe). Though it's set more than a decade after "The Vampire Diaries" ended (and two years after "The Originals" ended), the series frequently references the characters who are living lives outside of the school.
"Legacies" started in October, and it will wrap up on March 28. New seasons of CW shows typically join Netflix about a week after the finale airs.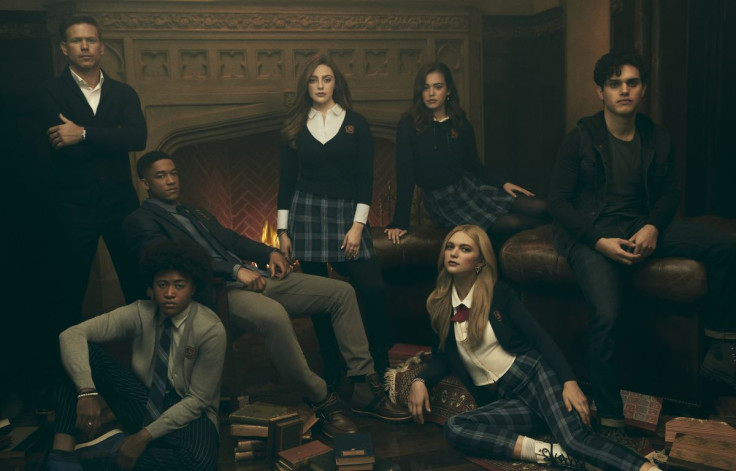 © Copyright IBTimes 2023. All rights reserved.