When Will Prince Harry Return To California, Reunite With Pregnant Meghan Markle?
KEY POINTS
Prince Harry is expected to return to California this week following Prince Philip's funeral, reports suggest
New reports claimed the Duke of Sussex could extend his stay in the U.K. to mark the Queen's birthday on Wednesday
Twitter users hope Prince Harry would be able to celebrate his grandmother's special day with the royal family
Prince Harry is expected to fly back to California and reunite with pregnant wife Meghan Markle and their son Archie this week, a report says.
Prince Harry reunited with the members of the royal family for the first time in over a year at Prince Philip's funeral on Saturday. However, he reportedly won't be staying long in the U.K., with an unnamed insider telling Vanity Fair over the weekend that the Duke of Sussex "wants to get back to [Meghan] as soon as possible."
A Page Six source also said earlier that Prince Harry will immediately fly back to Los Angeles after the service. Prince Harry does not want to be separated from his wife, who is heavily pregnant with their second child, and their son for too long, the insider said.
Australian TV broadcaster Edwina Bartholomew said on 7 News' breakfast show "Sunrise" that Prince Harry is reportedly considering extending his stay in Britain to mark his grandmother Queen Elizabeth II's 95th birthday this Wednesday.
"Harry had been expected to fly home to the U.S. shortly after the funeral of his grandfather, Prince Philip, it's understood he's not yet booked his return flight but will head back to California to his pregnant wife, Meghan, and son, Archie," Bartholomew said.
Royal fans on Twitter chimed in saying they hoped Prince Harry would extend his stay in his home country and celebrate the Queen's birthday with the other members of the royal family, pointing out that it is just a few days away. Some appear to already be convinced that he is staying longer in England, while others said they will wait for updates.
"He surely will stay on. Just the media selling themselves again. I wonder how many of our perceived problems are media created and driven. Good news never sells," one commented.
"Well he should be there for HRH Birthday no question," a second user added.
"Yes stay Harry for tea a few days I'm sure grandma will appreciate it, it's her 95th!!" a third netizen wrote.
"Don't know what's true anymore but I sincerely hope he will stay. #princeharry," a fourth user tweeted.
This comes after Prince Harry's friendly reunion with Prince William and Kate Middleton at Prince Philip's funeral service Saturday. Following the service at St. George's Chapel in Windsor Castle, the royal trio was spotted exiting the chapel together and chatting with each other as they walked.
"It looked like a genuine moment of unity rather than something contrived for the cameras," body language expert Judi James said of the royal siblings' reunion.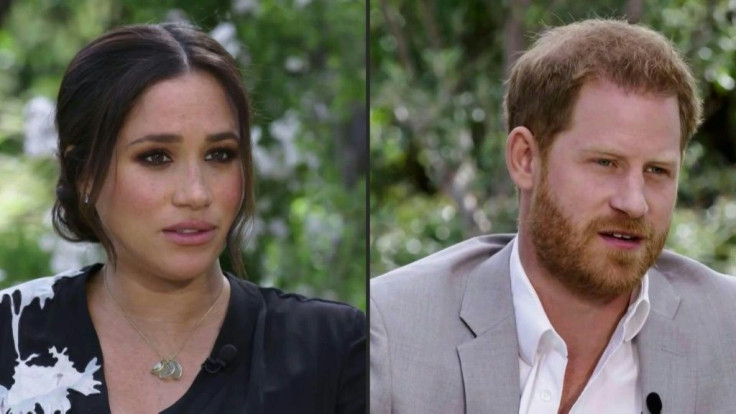 © Copyright IBTimes 2023. All rights reserved.