When Will 'The Simpsons' End? FXX Marathon Raises Series Finale Date Question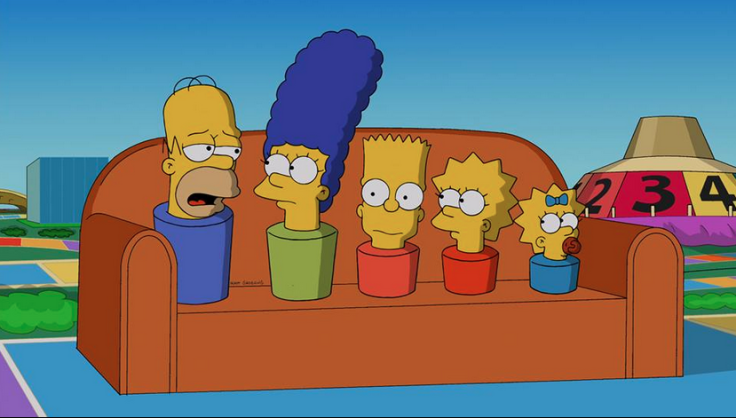 FXX recently aired every episode of "The Simpsons" in a landmark marathon event that increased ratings for the network by 542 percent, vaulting the channel to the top of the ratings for the first time. The success of the experiment (FXX is already planning a "Treehouse of Horror" marathon) proves the staying power of the long-running Fox comedy, but after 552 episodes and a coming 26th season, is there any end in sight for "The Simpsons?"
Debuting in 1987 as a sketch on "The Tracy Ullman Show," the Matt Groening-animated family has gone to become the longest-running American sitcom in history, as well as the longest-running American animated program of all time. After 25 seasons, Fox, yet again, renewed the show for a 26th season set to premiere Sep 28. International Business Times recently asked the longtime showrunner and executive producer of "The Simpsons," Al Jean, if there was any end in sight to the legendary series.
"I think we're going in on a roll," says Jean. "Between the FXX marathon, we have a highly anticipated episode where a character passes away, the 'Family Guy' crossover episode airs that same night, we have a 'Futurama' crossover episode Nov. 9 and our 25th 'Treehouse of Horror' episode on Oct. 19. So, honestly, we feel really hot right now."
But Robert Thompson, a professor of pop culture at Syracuse University told IBTimes that the show will have to end sometime. "[The end of 'The Simpsons'] is going to have to happen sooner rather than later," predicts Thompson. "It's not going to go another 26 seasons." Thompson guesses the powers that be of "The Simpsons" may be trying to hit 30 seasons before they call it quits, saying "30 seems to be one of those numbers that has some magical tradition behind it," but he says no one could fault the show at this point for ending at any time.
Thompson does, however, note the difficulty in ending a show after so long. "[The final episode of "The Simpsons"] is going to be the hardest final episode of all time," says Thompson. "There's a high bar of expectations, and everyone wants the final episode to be the greatest ever, but if you've gone 30 years or however long it goes, how do you go 'this is one is going to be the greatest one we've ever written?' That's like Shakespeare, around 1605, saying, 'I'm going to write the best play I've ever written,' well maybe yes, maybe no."
Thompson says the fact that the show is animated gives the series many more options than most long-running sitcoms in how it could end. He also suggests that after all this time, the show could go the way of older series, like "Gilligan's Island," and just end on a regular episode, with little fanfare.
However "The Simpsons" decides to end, its place in history is already set as one of the greatest, most-beloved comedies of all time. If the FXX marathon proved anything, it's that fans are not through enjoying the classic show and won't be for a while. It may be a long time before Al Jean and the other "Simpsons" writers must inevitably answer the question, "How does it end?" Until then, as Jean says, they are still "on a roll."
When do you think "The Simpsons" will end? Tweet your thoughts to @Ja9GarofaloTV.
© Copyright IBTimes 2023. All rights reserved.