Where Is Alex Vause? Fan Theories Emerge After Season 4 'Orange Is The New Black' Trailer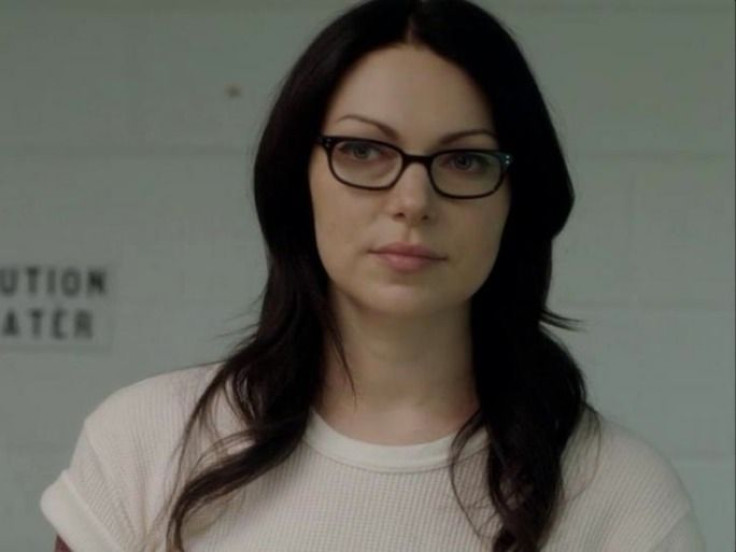 Some fans went into a panic after Laura Prepon, the actress who plays Litchfield inmate Alex Vause on "Orange Is the New Black," wasn't featured in the Season 4 trailer of the Netflix series when it dropped Tuesday. So what happened to her?
Season 3 didn't leave off with Alex in a good place. The entire season she was paranoid about Kubra keeping tabs on her through the inmate Lolly. Of course, Lolly turned out to be harmless, but the same can't be said for Kubra, the drug lord for whom she once worked. In the last episode of Season 3, Aydin, who works for Kubra and doubles as a corrections officer's at Litchfield, corners her in the greenhouse. The series ends with Alex having a petrified look on her face.
There are two main things fans are worried about: one is that the season starts with Alex dead, and another is that she dies shortly after Season 4 begins. Considering that Alex was only in the first few episodes of Season 2, it's entirely possible -- but unlikely.
Luckily for curious fans, Prepon, 36, is active on social media. One tell-tale sign is that long after Season 4 wrapped, she still has her hair dyed jet black. Prepon is a natural redhead and it seems doubtful she would keep her hair black if she wasn't going to reprise her role as Alex.
Here's another hint: While filming Season 4, she regularly posted about her character and the popular Netflix series. In one post, she dropped a major clue that she might appear in Season 5. "Before and after. I'll miss stepping into ALEX's shoes for a few months!" she wrote on Instagram.
The post can be interpreted two ways. One is that she's coming back to reprise her role, another is that Prepon might play a different character in next year's season. Maybe she will play a new corrections officer with red hair, considering the emphasis is on the name "Alex."
It's also not entirely true that Alex isn't in the Season 4 trailer. Even though she isn't pictured, it sounds like she's the one who asks Red, played by Kate Mulgrew, if she can keep a secret at the 55-second mark of the trailer. To hear if it's Alex, check out the trailer below:
For more spoilers about the new season, entertainment reporter Meghan Schaffer dished six things we learned from the first trailer.
Season 4 of "OITNB" streams on Netflix this summer.
Follow me on Twitter @mariamzzarella.
© Copyright IBTimes 2023. All rights reserved.