Where To Buy iPhone 6 Without Waiting In Line On Launch Day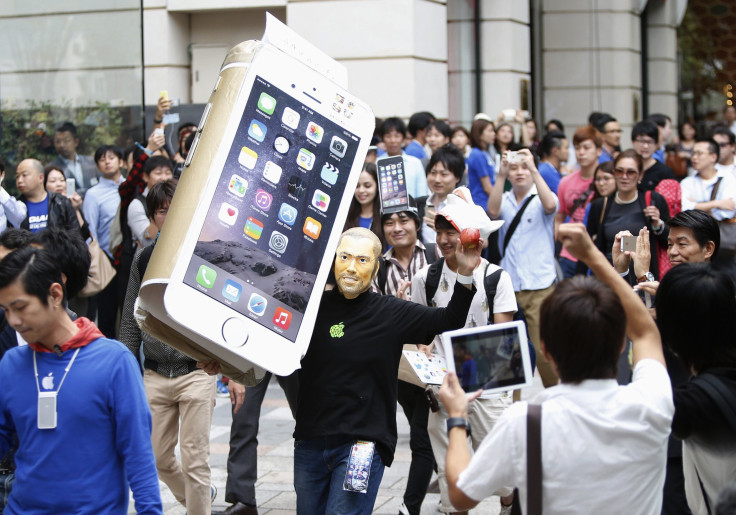 If you weren't able to preorder the iPhone 6, it's still possible to get your hands on the Apple smartphone Friday. Your first stop, if you're willing to brave the lines, is the Apple Store. But if you're not already standing in line, you may be out of luck. Have a backup choice as well if you choose to go this route, since it's not known how many iPhone 6 and 6 Plus units will be in stock at each location. Wireless carrier stores (Verizon, Sprint, AT&T, T-Mobile) are also expected to see some lines.
If you want to avoid the lines altogether, there's a number of retail locations where you can purchase the iPhone 6 today, but don't expect to get your hands on 64GB and 128GB models. Many of the retailers that aren't Apple Stores or carrier stores have received mostly 16GB models of the iPhone 6 and 6 Plus, according to a Target Mobile representative.
If you can live without the extra storage space, here's how you can buy an iPhone 6 on release day:
Target
While Apple and wireless carriers were struggling to keep up with online demand, Target was taking in-store preorders for the iPhone 6. But many of their retail locations are expected to have additional stock of the iPhone 6 and 6 Plus for walk-in customers, albeit in 16GB models.
Best Buy
The electronics retailer also took preorders for the iPhone 6, but it should be possible to get an iPhone 6 as a walk-in customer.
Costco
If you have a Costco membership, you can visit your local Costco Warehouse's mobile kiosk to get your hands on the Apple smartphone. It's just one more thing to add to the list of household necessities, which may include an industrial-size pack of paper towels.
Walmart
The Wireless Center at your local Walmart is also expected to stock the iPhone 6. But as with many retail locations, carrier selection will vary from store to store.
RadioShack
One of the lesser-known places to find the iPhone 6 is RadioShack. The company expects to stock both the iPhone 6 and 6 Plus, according to its website.
The 4.7-inch iPhone 6 starts at $199 and the 5.5-inch iPhone 6 Plus starts at $299 with a two-year contract.
© Copyright IBTimes 2023. All rights reserved.