Where To Celebrate St. Patrick's Day In Chicago, Miami, Los Angeles And More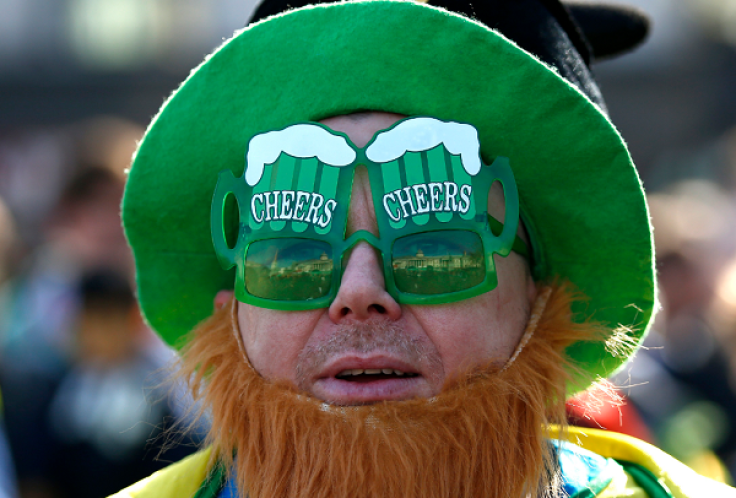 While there may be no better place to be on St. Patrick's Day than Ireland, there will be plenty of bars and restaurants in cities like Chicago and Miami serving green holiday vibes for those who can't make it to the Emerald Isle on Friday.
Millions of Americans will celebrate St. Patrick's Day, which honors St. Patrick's contributions and missionary work, and several establishments in the U.S. will host events and specials to recognize and remember him in their own special way.
Check out a list of hot spots for spending St. Patrick's Day in the U.S. below:
Zeppelin Hall in Jersey City, New Jersey
Not only will patrons get a taste of Ireland as they feast on Irish classics like fish and chips, corned beef and cabbage, and bangers and mash, they'll also be treated to Celtic-infused rock tunes when the Itinerants hit the Biergarten's stage at 9:30 p.m. Friday. Guests can stay energized while dancing to live music with the help of $4 house drinks and $4 beers all night.
Location: 88 Liberty View Drive
Kitty O'Sheas in Chicago
One of the oldest Irish taverns in Chicago, Kitty O'Sheas will spread the luck of the Irish with live music, custom house brewed red ale and delectable Irish dishes. Customers will also be able to stock up on pint glasses with custom engravings, Shannon Rovers bagpipes, prizes during daylong giveaways and a Guinness sampling.
Location: 720 S. Michigan Ave.
Coleman's Irish Pub in Syracuse, New York
Visitors who make it past the leprechaun guarding the 80-year-old saloon's door will be delighted to find a slew of signature Irish options like corned beef and cabbage as well as new creations like the Guinness burger and green beer.
Location: 100 S. Lowell Ave.
Radio Bar in Miami
Everybody's getting lucky at Radio Bar on St. Patrick's Day thanks to $4 Irish Car Bombs and $4 shots of Jameson. Beer lovers can also indulge in $4 Bud Lights during the holiday, and the bar also hosts a beer pong tournament featuring prizes by Jameson.
Location: 814 First St.
Molly Malone's Irish Pub in Los Angeles
Patrons at Molly Malone's can soak up all that Harp lager, which is imported from Dublin, and Guinness Draught with Irish food favorites like Kildare hot corned beef, Dublin Bay fish and chips, Galaway grilled ham and cheese, and Paddy melts. The venue will also feature live musical performances during St. Patrick's Day.
Location: 575 S. Fairfax Ave.
© Copyright IBTimes 2023. All rights reserved.