Where Is Darren Wilson Now? Update On Ferguson Police Officer Who Shot Michael Brown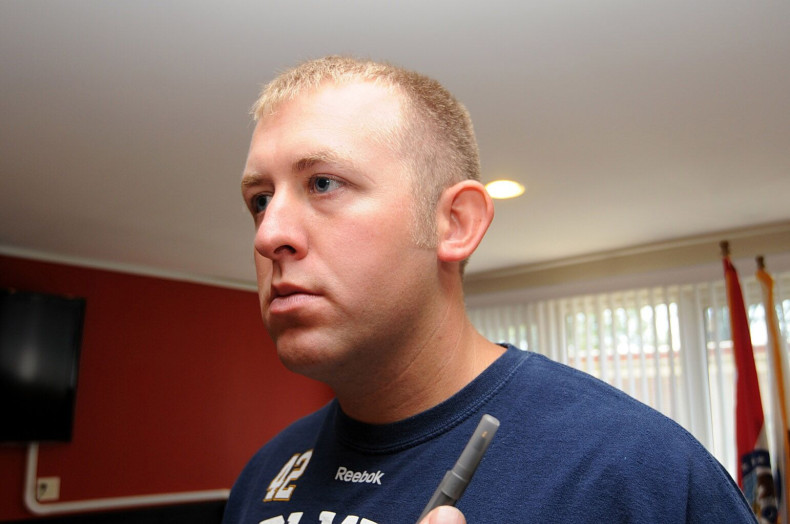 As many across the country recognize the anniversary of the Michael Brown shooting, former police officer Darren Wilson is still trying to move past it.
The Aug. 9, 2014 shooting of Michael Brown in Ferguson, Missouri, helped shape the way the United States views police interactions with minority communities and popularize the Black Lives Matter social justice movement. Since then, Wilson, the officer who shot and killed Brown during a struggle between the two men, has not been able to return to his normal life.
Wilson was legally vindicated in the shooting. A grand jury chose not to indict him and a Department of Justice investigation into the incident concluded that there was no evidence contradicting Wilson's story that Brown had attacked the officer and was reaching for Wilson's gun. Wilson had bruises on his face after the shooting.
The investigation also found that the "Hands Up, Don't Shoot" rallying cry that became popular across the nation after witnesses said Brown had been trying to surrender when he was shot was inaccurate.
"There is no evidence upon which prosecutors can rely to disprove Wilson's stated subjective belief that he feared for his safety," the Justice Department report said.
But while the legal system may have found Wilson innocent, he remains guilty in the public eye to a large portion of the American public. The police officer, who married girlfriend Barbara Spradling months after the shooting and has a daughter and two step-children, lives in seclusion. The location of his current home is not known to the public.
The last many people heard from Wilson was an August 2015 profile in the New Yorker. The piece revealed that Wilson had been unable to find another job in law enforcement since the shooting. It also featured him vehemently defending his story and expressing a desire to move on from the shooting.
"I'm not going to keep living in the past about what Ferguson did. It's out of my control... Do I think about who [Brown] was as a person? Not really, because it doesn't matter at this point," Wilson said at the time. "Do I think he had the best upbringing? No. Not at all."
Wilson still faces a civil lawsuit from Brown's family in relation to the shooting. The family is seeking at least $75,000 in damages. The trial is set for October 2016.
© Copyright IBTimes 2022. All rights reserved.