Where Is Melania Trump? First Lady To Attend DC Event For Women Despite Lower Approval Among Females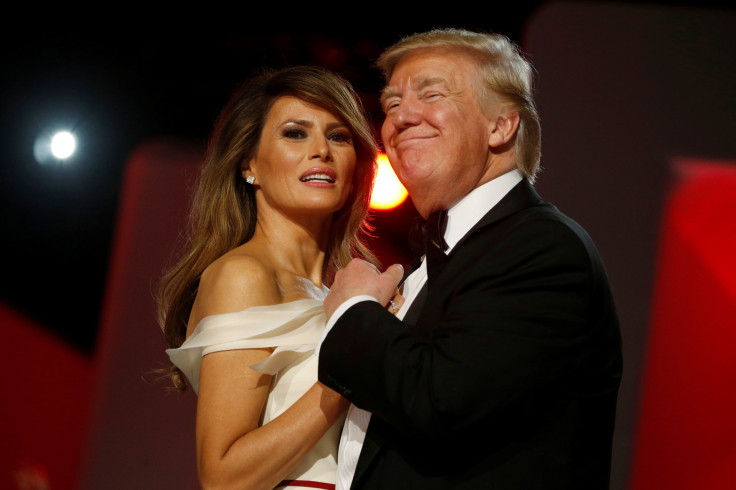 First Lady Melania Trump, who has been living in New York City with her son during the first two months of her husband's presidency, was scheduled to appear at an event in the nation's capital this week. Trump, 46, was set to attend Wednesday's International Women of Courage Award ceremony as a special guest, the Washington Post reported. Secretary of State Rex Tillerson will be there, as well.
The International Women of Courage Award, which is coordinated through the State Department, started in 2007. It honors women "who have contributed to global stability, peace and prosperity, often in the face of incredible adversity," as spokesman Mark C. Toner said a news release earlier this month.
"This is the only Department of State award that pays tribute to emerging women leaders worldwide," according to the State Department's website.
Read: Donald And Melania Trump Have Separate Beds, Like Previous First Couples
Trump, who has said she wants to advocate against bullying and recently visited a children's hospital, has been largely absent from Washington, D.C. so far. She's long said she plans to move to the White House once 11-year-old Barron finishes the academic year in New York City, but voters and pundits alike have scrutinized her relationship with the president — and her public role as first lady.
Kate Andersen Brower, the author of "First Women: The Grace and Power of America's Modern First Ladies," recently told Bloomberg View it seemed like press-secretary-less Trump may be struggling to endear herself to Americans like her predecessor, Michelle Obama, did.
"People want to feel like they could be in the carpool line with the first lady. They want to feel that connection," Brower said.
Read: Melania Trump's Key To A Happy Marriage Is Using Her Own Bathroom​
A CNN poll released earlier this month found that people have warmed to Trump with time. Her favorability rating recently hit 52 percent, up from 36 percent in January. Republicans saw her in a more positive light than Democrats. Men, with 58 percent approving, liked her more than women, with 46 percent, did.
© Copyright IBTimes 2023. All rights reserved.