Where Is Terra Jolé? 'Little Women LA' Star Teams With PETA To Promote Adopting Dogs
"Little Women: LA" star Terra Jolé took a stand with People for the Ethical Treatment of Animals (PETA), asking people to adopt their pets instead of buying them. Jolé explained that she unexpectedly gained a family member when she found her newest edition, Peggy, on the side of the road.
"I found her on the highway, and she was dragging her back end, so I pulled over," Jolé said in a YouTube video for PETA. "And I am the girl that has a leash and cat treats in the backseat of my car. I picked her up and took her to the nearest vet."
READ: 'Little Women LA' Star Briana Renee 'Slams' Husband Matt Grundhoffer On Instagram
"They told me she had three slipped disks and they took X-rays," she continued. "I called my husband and I said, 'I know we already have two dogs and I don't think this dog is going to live very long. Can we just take care of her until she no longer has the [zest] for life?' And he said, 'OK. I'm good with that.'"
Within two weeks, Peggy was able to put weight on her back legs and was walking. "She's one of the happiest dogs and I wouldn't give her up for the world," Jolé said.
The "Little Women: LA" star, who previously competed on "Dancing with the Stars," slammed people who did not properly take care of the animals they purchased or adopted.
"People are irresponsible in the sense of not taking care of their animals and there are so many cruel acts that go behind the scene that people don't see," the Lifetime reality star explained. "I think that if they saw that they would want to adopt from a shelter instead of buying from a pet store. So, for that, I would always adopt. I never, ever buy from a pet store. Ever."
Between stints on various reality shows, working with PETA and writing a book, Jolé apparently doesn't have enough time for her own reality show. While most of the cast of "Little Women: LA" went to Alaska for a vacation, Jolé was missing from the photo.
READ: Briana Renée Jealous Of Terra Jolé For 'Dancing With The Stars' Stint?
It was cast member Briana Renee, who Jolé has a tumultuous past with, posted the picture to Instagram last week. "Coming up: our Alaska trip is rockier than the mountains behind us.. I cannot explain nor will I excuse what is to come on #littlewomenla," she teased.
Co-star Jasmine Ortega Sorge also posted a photo of the vacation. For her picture, she posed with her husband. "Don't miss an all new episode of #littlewomenla tonight! #alaska #glacier #myhandsome #life," she wrote.
Don't miss "Little Women: LA" when it airs Wednesday on Lifetime at 9 p.m. EDT.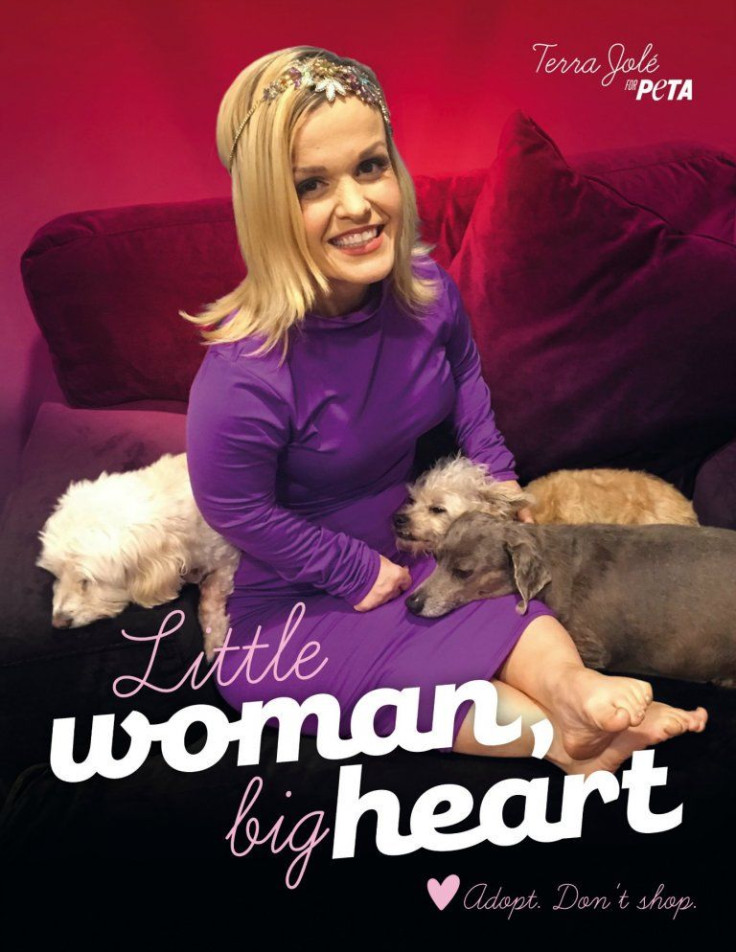 Follow me on Twitter @mariamzzarella
© Copyright IBTimes 2023. All rights reserved.