Where To Watch The 'Predator' Movies Online Before 2018 Sequel
The fourth movie in the "Predator" franchise hits theaters today, which means it's time to (re)watch all of the previous installments. There are three films in the main series, as well as two crossover flicks with the "Alien" franchise, to check out before going to see "The Predator."
Shane Black, who played Hawkins in the first movie, directed and co-wrote this new sequel that follows a crew of ex-soldiers that must save the human race when a group of Predators arrives. Boyd Holbrook (Quinn), Trevante Rhodes (Nebraska), Jacob Tremblay (Rory), Keegan-Michael Key (Coyle), Olivia Munn (Casey), Thomas Jane (Baxley), Alfie Allen (Lynch) and Sterling K. Brown (Traeger) star in the movie.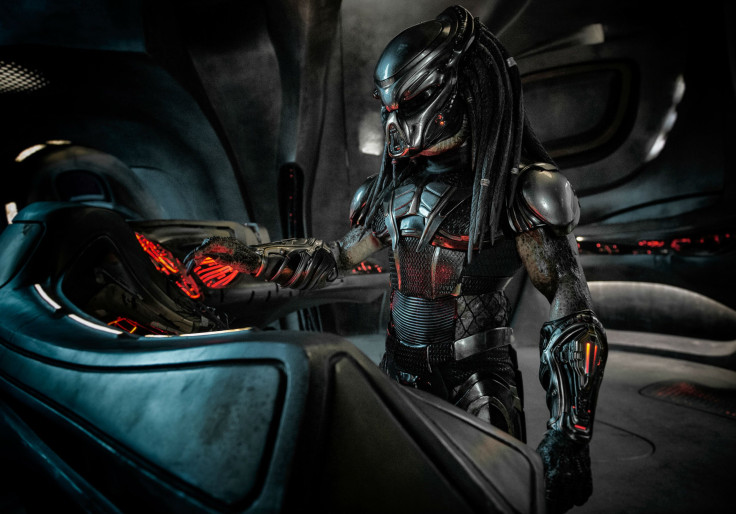 Before you get to that, though, here's where you can watch all of the main and crossover "Predator" movies online.
Main Movies
"Predator" (1987)
Arnold Schwarzenegger (Dutch) and Carl Weathers (Dillon) starred in the first movie in the series, which saw soldiers being hunted by a Predator in a Central American jungle. The John McTiernan-directed flick is available to rent or purchase, starting from $2.99, on Amazon Prime, YouTube, Google Play, Vudu, iTunes and HBO Now.
"Predator 2" (1990)
This first sequel featured Danny Glover's Lieutenant Mike Harrigan trying to stop Kevin Peter Hall's The Predator from getting his Los Angeles prey. Stephen Hopkins was the director this time around, and fans can see his work by streaming the movie at all of the same locations as "Predator."
"Predators" (2010)
The ever-changing cast, this time around, included Adrien Brody (Royce), Topher Grace (Edwin), Alice Braga (Isabelle), Walton Goggins (Stans) and Laurence Fishburne (Noland). Nimród Antal directed this story that once again found elite operatives being hunted in a jungle by the Predator race. It's available to watch on Amazon Prime, YouTube, Google Play, Vudu, iTunes, but not HBO Now.
Crossover Movies
"Alien vs. Predator" (2004)
Now, humans must deal not just one threatening alien race, but two. Sanaa Lathan (Alexa Woods), Lance Henriksen (Charles Bishop Weyland), Raoul Bova (Sebastian de Rosa) and Ewen Bremner (Graeme Miller) starred in this crossover movie about archaeologists in Antarctica trying to survive while two creatures spar. Paul W.S. Anderson wrote and directed this movie, which can be found on Amazon Prime, YouTube, Google Play, Vudu, iTunes and HBO Now.
"Aliens vs. Predator: Requiem" (2007)
The second crossover flick found the Alien and Predator races fighting in a small Colorado town while the residents had to work together to fend them off. Colin and Greg Strause, known as The Brothers Strause directed the movie, which starred Steven Pasquale (Dallas) and Reiko Aylesworth (Kelly). Catch all the action on Amazon Prime, YouTube, Google Play, Vudu, iTunes and Starz.
"The Predator" is now out in theaters.
© Copyright IBTimes 2023. All rights reserved.