Where Will Charles Manson Be Buried? Funeral, Cremation, Next Of Kin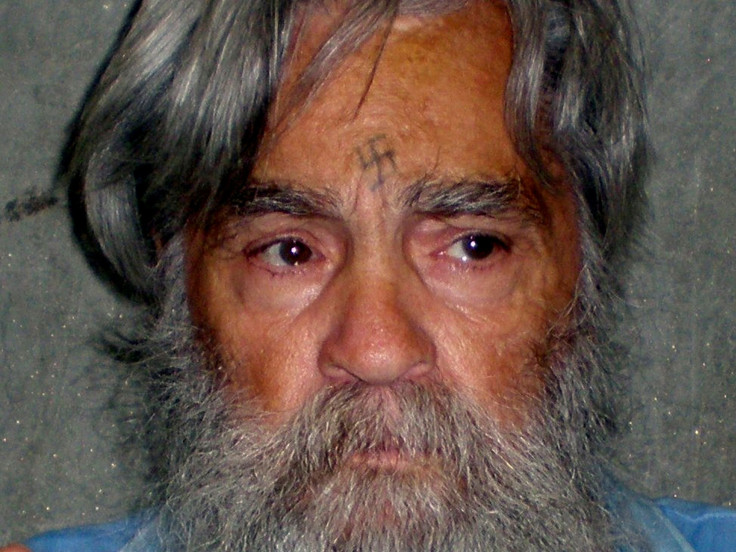 Charles Manson, the infamous cult leader and convicted killer of nine, died of natural causes in a California prison Sunday at the age of 83.
Manson's body currently sits in Corcoran State Prison where he was serving a life sentence. Manson had no designated next of kin, according to the Associated Press, and no requested funeral instructions. California law states that if no family member or legal representatives show up to claim his body, the California Corrections Department determines whether to cremate or bury Manson. TMZ reported that he will be cremated if no one claims his body. The California Department of Corrections and Rehabilitation told the International Business Times that they would comply with the law but would not specify how.
Manson's most notorious crimes were the Tate-LaBianca killings. Manson ordered his followers to kill seven people, including actress Sharon Tate, wife of director Roman Polanski, over two nights in Los Angeles in 1969. The killings were supposed to incite a race war, a directive Manson gleaned from a twisted interpretation of the Beatles song "Helter Skelter."
The murders went unsolved for three months until police were tipped off by one of Manson's followers who bragged about the killings while in jail on an unrelated murder charge.
In 1971 after a six-month-long trial, Manson was convicted of seven counts of murder and conspiracy to convict murder. Manson was later convicted of two other murders he had ordered his followers to commit before the Tate-LaBianca killings. Manson was originally given the death penalty, but his sentence was reduced to life in prison after California abolished the death penalty in 1972.
Manson was denied parole a dozen times, according to the New York Times Monday, and was incarcerated at several California prisons.
© Copyright IBTimes 2023. All rights reserved.