Which 'Amazing Race' Season 31 Team Will Be Eliminated In Dubai?
The team that had been making the most enemies saw their time on Season 31 of "The Amazing Race" come to an abrupt end in Vietnam, but even without them in the mix, things will still be intense as teams head to Dubai for the fifth leg.
Spoiler Alert: The ending of Season 31, Episode 4 "I Took Out A Polar Bear" Is Discussed Below
The "Survivor" contingent took a big hit to their remaining competitors when the challenges for the second leg in Vietnam became too much for Corinne Kaplan and Eliza Orlins to bear, and they found themselves seriously behind at the Roadblock when Eliza became the last one to complete it. However, despite renewed faith at the Detour when they saw their mortal enemies Rachel Reilly and Elissa Slater still there, they still found themselves arriving at the mat just minutes behind the sisters—and were eliminated as a result. Their ouster led to perhaps the most dramatic elimination yet, as the pair walked away from the mat and refused to stand there with the other team, stating that they also would refuse to see or speak to the other teams again as well.
However, their ouster doesn't mean the competition is over for everyone else—and things will yet again be dramatic when they head to Dubai. So who will find themselves potentially being the next team to say goodbye? Here's our ranking for where we think the teams will fall before Leg 5 comes to an end.
Colin And Christie:
After staying in the Top 4 in the previous three legs, Colin and Christie officially grabbed their first win. Considering how strongly they've performed throughout the competition, these two will definitely be not moving on after Dubai.
Nicole And Victor: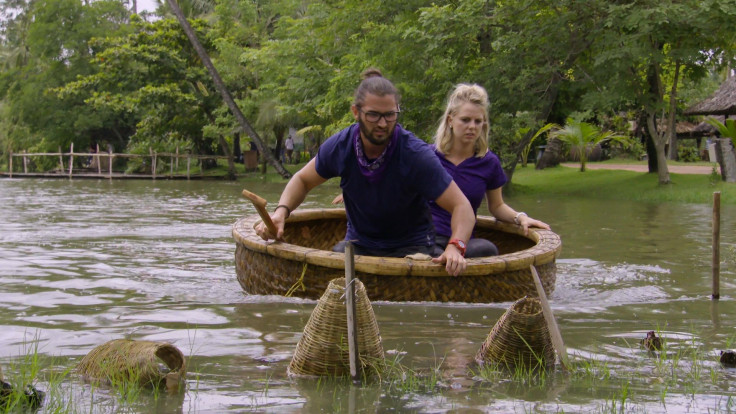 As the only well-performing non- "Amazing Race" duo, Nicole and Victor are proving that simply working together is an effective strategy when it comes to not only getting through a leg but coming out on top. While survival all the way to the end isn't necessarily assured, they won't be facing Phil and a dreaded elimination anytime soon.
Leo And Jamal: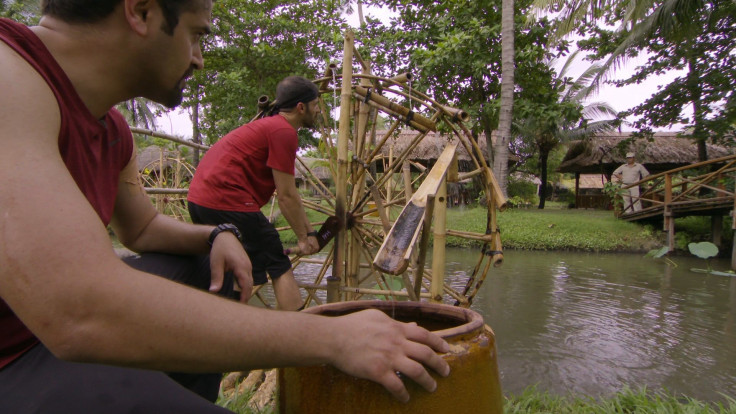 They've taken a tumble two legs in a row and landed near the bottom of the pack, but it still feels like it would be foolish to count the Afghanimals out. These two are some of the best competitors in the game, and their penchant for trying to use dirty tricks to stay ahead has served them well in the past—and will likely serve them well again if they're given the chance to use them. They won't be going anywhere just yet.
Tyler And Korey:
Like Leo and Jamal, Team Youtube has been trailing a little behind from where they might have usually placed, but counting them out so soon would be a foolish move to make. These two will not only continue on but eventually come back stronger than ever—for some reason, they feel like Underdog favorite to win the whole thing.
Becca And Floyd:
Team Fun once again fell in the rankings after taking first last week, but any misfortune that came their way was in the form of elements that weren't in their control—like getting a taxi when they needed it. Though that could hurt them again in the future, it won't be something that works against them just yet.
Chris And Bret:
It took a while, but Chris and Bret have finally proven that they shouldn't be counted out anytime soon. As the oldest remaining team in the competition, they may feel they have a lot more to prove against their younger competitors, but they know how to get through challenges and keep up—as evidenced by their not only surviving a Speed Bump but bouncing from the very last team to finish a leg all the way up to the Top three. While they are still up against some stronger competitors and may not stick it out with them to the very end, they will still find a way to keep themselves in the competition.
Janelle And Britney: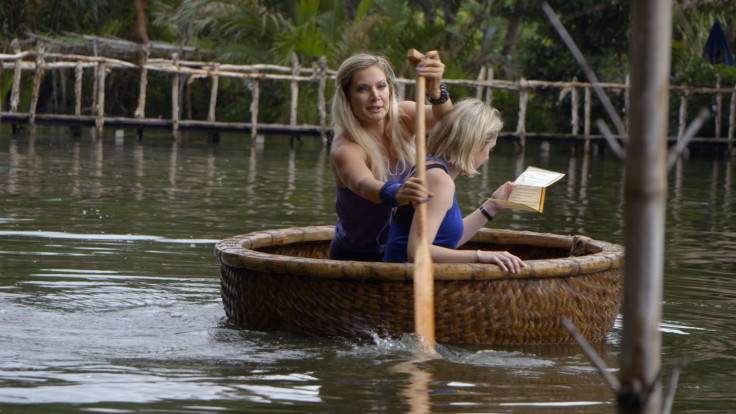 Sadly, things aren't looking so great for Janelle and Britney, who are once again trending towards the bottom of the pack after staying firmly in the middle. They are proving to be great competitors (especially Janelle), and they do work well together, but they're having a hard time when it comes to being up against some truly powerful teams. They seem like they could be the next ones going home, but if they survive another leg, it is only because they managed to get past one other team.
Rachel And Elissa:
Unfortunately for the Reilly sisters, things don't seem to be going well. After initially being one of the stronger teams, they have since fallen quite a bit, and Rachel's less confident side has really started to show once again. Though she's never raced without making it to the final before, even when she loses faith in herself and her partner, this season that could prove to be a major detriment. Because she has played the game before however, it still feels like she and Elissa could survive the next leg and just overtake their fellow "Big Brother" counterparts Janelle and Britney. But finishing in last place overall on the previous leg does give them a bit of a disadvantage if there isn't a guaranteed equalizer that allows the teams to all start off on equal footing.
"The Amazing Race" airs Wednesdays at 9 p.m. EDT on CBS.
© Copyright IBTimes 2023. All rights reserved.