White House Correspondents' Dinner: Jessica Chastain, Alyssa Milano, Kathy Griffin And Others React To Trump's Decision To Skip Event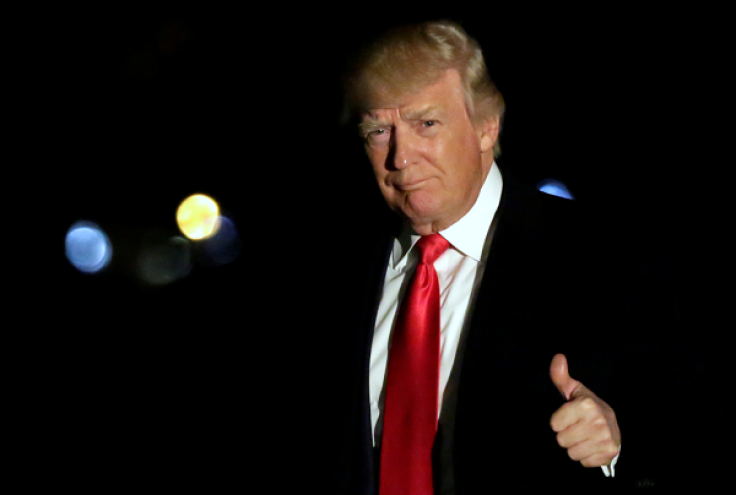 President Donald Trump announced Sunday that he won't attend the White House Correspondents' Association dinner on April 29 this year, and wished others a "great evening."
His statement came after the deteriorating relationship between the White House and some media outlets.
White House Correspondents' Association dinner, or the annual dinner that's sometimes also referred to as "Nerd Prom" in Washington, hands out awards and scholarships in the field of journalism. It's attended by journalists, presidents and celebrities and the president is a major component to help in raising money for journalism. It began in 1921 as a simple awards dinner, however, gradually turned into a glamorous event that also attracted Hollywood stars.
In 1981, then-President Ronald Reagan could not attend the dinner for obvious reasons because he was recovering from being shot in an assassination attempt. Reagan also called the event organizers and joked about the shooting. "If I could give you just one little bit of advice," Reagan said from Camp David, the presidential retreat, "when somebody tells you to get in a car quick, do it," according to CNN.
The last president to have avoided the event was Richard Nixon in 1972. Nixon warned the press he would do so and followed through with his decision. Nixon had told the chairman of the Joint Chiefs of Staff, "The press is your enemy," in comments similar to that by Trump, who called the press the "enemy of the American people," according to NPR.
In protest to Trump's recent comments on and treatment of the media, Vanity Fair and Bloomberg have canceled their after-parties and the New Yorker has canceled its pre-party that was to be held April 28. Some concerns over who would host the show also came up, and names of some A-list comedians cropped up, Vanity Fair reported.
Several celebrities reacted on Twitter to Trump's withdrawal from the dinner.
© Copyright IBTimes 2023. All rights reserved.
FOLLOW MORE IBT NEWS ON THE BELOW CHANNELS