White House Purchases 20M COVID-19 Oral Treatment Courses From Pfizer
The White House revealed on Tuesday that it has purchased 20 million courses of Pfizer's oral antiviral COVID-19 pill Paxlovid, calling the acquisition "more than any other country in the world."
Paxlovid reduces the risk of hospitalization or death by as much as 90%. Partners in the antiviral pharmacy program can order this antiviral treatment for free from the federal government. The treatments are expected to be available from the end of June through September.
"We need to focus on making sure that everybody who is eligible knows they're eligible and they can get access to it, because it is very effective in treating COVID," White House Press Secretary Jen Psaki told reporters, according to NBC.
Paxlovid is cleared by the FDA for treatment of high-risk patients 12 and older and the treatment is available for those at higher risk, including those with diabetes, cardiovascular diseases, or obesity. The administration plans to expand the use of the drug.
Though the administration has not said how much the anti-viral treatments cost the government, Paxlovid typically costs $530 for a five-day course. Previously, the Biden administration promised to purchase 10 million for $5.29 billion, then vowed to double the order in January.
The Biden administration said that it expects the 20 million treatments to be available at 30,000 locations, which is also expected to grow to 40,000, around the U.S., including pharmacies, community health centers, hospitals, urgent care centers, Veteran Affairs clinics, and Department of Defense Medical Treatment Facilities.
Initially, there were not that many antiviral pill treatments for COVID-19 available across the country. A senior administration official told reporters on Tuesday, according to CNN, that the administration saved treatments for only "the sickest of the sick."
The latest move "may feel like an expansion to some folks," said the senior administration official, but the purchase represents a shift in thinking to making the pills available for everyone because anyone can be "at high risk for progression of severe COVID-19."
Biden's administration noted that, because of the administration's work throughout the pandemic, "usage of oral antivirals has more than doubled over the last several weeks," prompting the large purchase of 20 million courses of treatment.
The purchase is a part of the Test-to-Treat initiative, which began in March and allows people to get a COVID-19 test, visit with a medical provider, and if necessary, get a course of oral antiviral pills in one visit to one of 2,200 Test-to-Treat sites around the country. The administration also announced plans to launch more sites.
"As more data comes in, the Administration will determine how federally-supported sites can best be expanded and scaled if needed during any potential future surge in cases," the press release read.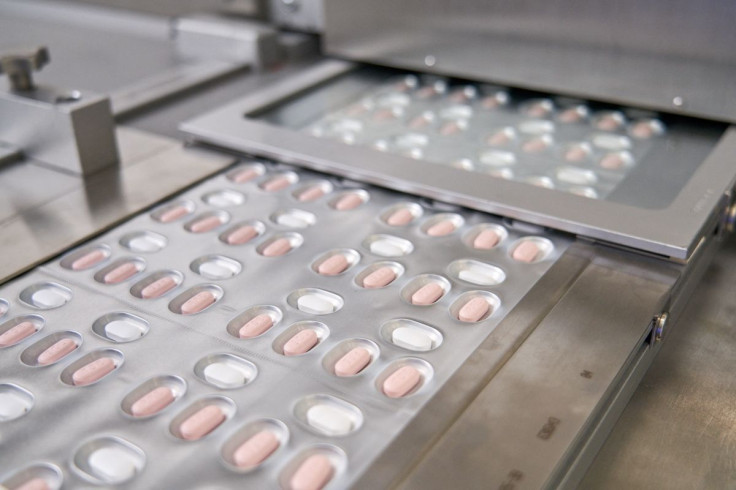 © Copyright IBTimes 2023. All rights reserved.