White South Carolina Man Charged With Enslaving A Black Cook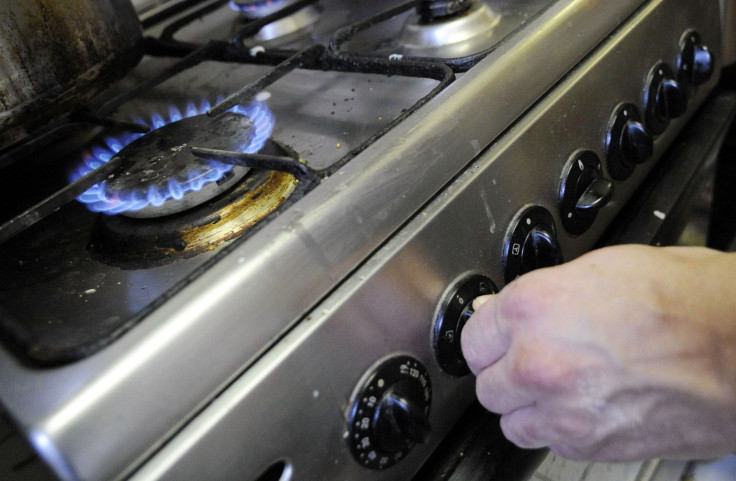 A white restaurant manager in South Carolina was charged for enslaving a black cook, according to a federal indictment unsealed Wednesday. The cook, John Christopher Smith, was reportedly enslaved for five years at the J&J Cafeteria in Conway, South Carolina, near Myrtle Beach. Smith, 39, alleged that he was forced to work up to 18-hour shifts almost seven days a week.
Bobby Paul Edwards, 52, was charged with one count of forced labor. Edwards pleaded not guilty in open court Wednesday, but he was ordered to be held without bail, according to reports. Federal prosecutors claim Edwards allegedly used force, threats of force, coercion and physical restraint on Smith, who reportedly has an intellectual disability. The apparent abuse used to "compel" Smith was not limited to this.
The incidents are said to have occurred between September 2009 and October 2014, but Smith allegedly didn't speak up sooner out of fear.
"He would beat me with belts and all that," Smith told WMBF News in 2015. "Take the tongs to the grease on my neck. I want him to go to prison, and I want to be there when he go."
Smith reportedly worked at J&J Cafeteria without problems for more than two decades, the Washington Post reported Thursday. Beginning at age 12, he would wash dishes, bus tables and cook food for customers. Edwards acquired the manager role in 2010, which is when things began to take a turn for the worse. Smith alleged that he had received little or no pay for his efforts, alongside zero benefits or vacation time.
"We deny any allegations of slavery and abuse," Scott Bellamy, Edwards' lawyer, told the Atlanta Journal-Constitution (AJC) Thursday. "We don't believe there was any slavery involved. That word — in the climate we're in this country, quite frankly — makes it even more of a story."
Edwards faces a maximum sentence of 20 years in prison if he's convicted of forced labor. The defendant would also be required to pay a $250,000 fine and immediate restitution to Smith. Since this is an indictment, Edwards will remain innocent until proven guilty of the apparent felony.
The FBI's Myrtle Beach Resident Agency is investigating the case.
The announcement of the apparent incident led many Yelp users to provide negative feedback towards J&J Cafeteria. One user said they wouldn't step foot in the restaurant because it allegedly "condones 21st century, modern-day slavery." A second Yelp reviewer suggested that all employees should be "arrested for crimes" and that the establishment should be shut down. Other reviewers, however, posted portions of an article reported by the Washington Post on the incident.
Critics flooded J&J Cafeteria's on Google, too. Several reviewers said the restaurant would likely shut down following the allegations made by Smith over his treatment under Edwards' management.
Federal prosecutors are said to have been looking into this case for the past two years.
© Copyright IBTimes 2022. All rights reserved.
FOLLOW MORE IBT NEWS ON THE BELOW CHANNELS