White Supremacist Stabs Interracial Couple In Olympia, Wanted to Target 'Black Lives Matter' In Washington State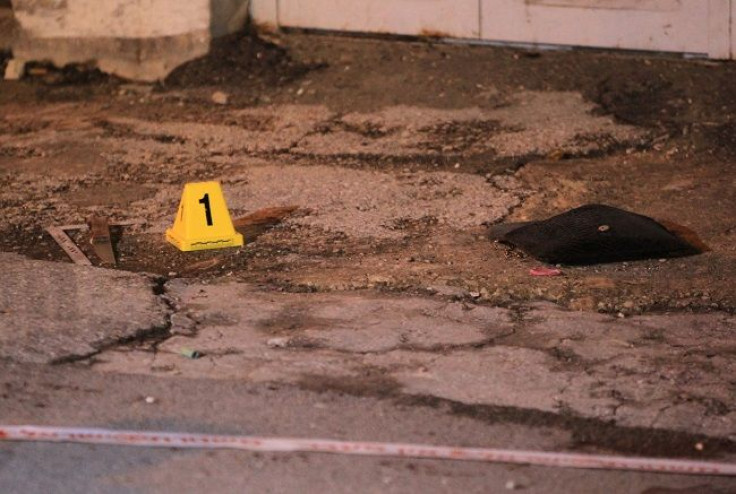 An interracial couple was attacked by a knife-wielding assailant Tuesday evening in the capital city of Washington State, according to a news report. Daniel B. Rowe stabbed the pair of lovers — a black man and white woman — after he saw them kissing on Fourth Avenue, The Washington Post reported.
Rowe, 32, approached the unidentified couple while brandishing a knife, which grazed the woman's neck and entered the man's hip. Following the attack, Rowe fled but fell after tripping and striking his head, knocking himself unconscious as the injured man pursued him. No one sustained any life-threatening injuries.
Witnesses called 911 during the attack. Once police had apprehended Rowe, he had to be wrestled into the car. Rowe, who is an open white supremacist, had been recently released from Washington State Penitentiary recently in nearby Walla, Walla.
An Olympia police department spokesman, Lt. Paul Lower, stated that Rowe openly admitted he was a white supremacist. "He tells them [police], 'Yeah, I stabbed them. I'm a white supremacist," Lower relayed to the Washington Post. "He begins talking about Donald Trump rallies and attacking people at the Black Lives Matter protest."
Lower later added, however, that Rowe was found to not be connected to any of the city's protest groups and that there was not a BLM protest or Donald Trump rally slated to take place in Washington this week.
According to the Washington Post, police said in a statement that "The suspect is unknown to the victims and the attack appears to have been unprovoked."
The Olympian reported that Rowe's previous criminal history included a conviction in 2008 for second-degree robbery.
Rowe told the police that he went to Fourth Avenue that evening in response to the anti-police graffiti that was put up Sunday evening.
The news comes on the heels of a Ku Klux Klan chapter leader's announcement that a local group of white supremacists in New York's Southampton area would attend a Black Lives Matter Rally. Gary Monker told Patch that Klansmen planned on attending the rally, which would take place at noon this Sunday.
Rowe was booked into Thurston County jail. At a court hearing on Wednesday, a judge for the Thurston County Superior Court found probable cause for three charges, which included two counts of second-degree assault with a deadly weapon and one count of malicious harassment. His bail has been set at $500,000.
© Copyright IBTimes 2023. All rights reserved.