White Teacher Suspended For Telling Students 'I Think My Race Is Superior' [Video]
KEY POINTS
A viral video shows the teacher calmly having a conversation with his students
The school termed his interaction "inappropriate" and put him on administrative leave
Many on social media called for action against the teacher and labeled him as racist
The video of a White teacher at a Texas school calmly telling his students, many of whom were Black, that his race is "the superior one," has sparked outrage on social media.
The unidentified teacher from Bohls Middle School in Pflugerville is under fire after the footage of him addressing students, discussing race, and explaining to them that he is "ethnocentric" went viral, Law & Crime reported.
The video begins with the teacher, seen in the blue shirt, looking in the direction of two Black students saying: "Deep down in my heart, I'm ethnocentric, which means I think my race is the superior one."
As the students respond to the teacher's statement in shock and disbelief, one of them from off-camera asks: "So white is better than all?"
The teacher responds: "Let me finish, I think everybody thinks that. They're just not honest about it...I think everybody's a racist at that level."
"I actually respected you for a while, but now, I don't even have any more respect for you," one Black student says. The teacher, however, counters by saying the boy should have more respect for him for being honest.
The video sparked heated discussions online with many people criticizing the teacher for having an inappropriate conversation with young students and some even demanding his arrest.
"Definitely a shout out to those two young soldiers who respectively gave their opinion with controlled emotions," one viewer wrote referring to the students who opposed the teacher's arguments.
However, some others claimed that the teacher simply had an honest conversation with his students. "Fake outrage will ensue. That man was having a genuine conversation with those kids," a person wrote.
"Arrest him for what? Fire him sure, remove his license to teach; that's not a topic for school. But as long as it didn't spill into his work dude can believe what ever he wants. No such thing as thought crimes," another said.
Meanwhile, Bohls Middle School released a statement calling the teacher's conversation with students "inappropriate" and that the school district's Human Resources department would investigate the incident.
"This interaction does not align with our core beliefs as a district. The video of the conversation includes statements that we find wholly inappropriate. The advisory activity was inappropriate, inaccurate, and unacceptable. This type of interaction will not be tolerated in PfISD schools," the statement read.
The school will also provide counselors and administrators to talk with students, Austin American-Statesman reported.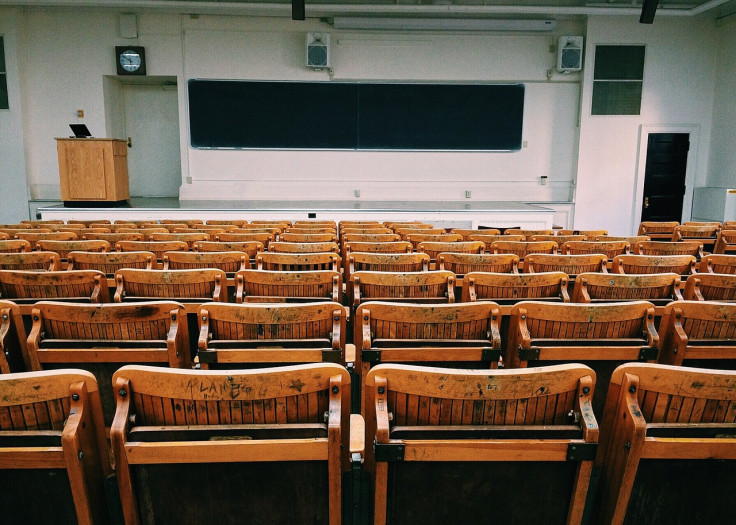 © Copyright IBTimes 2023. All rights reserved.
FOLLOW MORE IBT NEWS ON THE BELOW CHANNELS