Whitney Houston Cause of Death: Singer Drank 'Considerable Quantities of Alcohol' on Mornings Before Death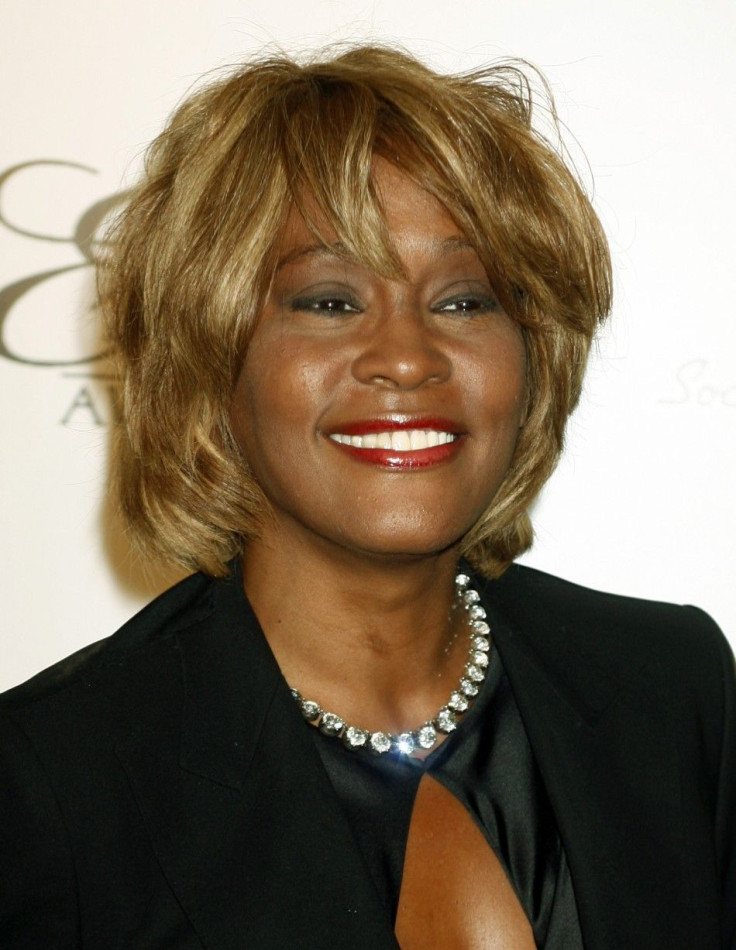 Whitney Houston's cause of death had yet to be revealed by the L.A. County Coroner's Office. An official statement and toxicology report may not be available for another few weeks.
A source has given CNN more information about Whitney Houston's behavior at the Beverly Hilton Hotel during the days before her death. The source told CNN's Don Lemon that the singer drank considerable amounts of alcohol before 10 a.m. on both Wednesday and Thursday mornings.
Guests reportedly overheard Houston loudly complaining about how weak the drinks were. She accused the bartenders of watering down or putting too much ice in them, the source said on Wednesday.
Along with this, Whitney Houston was exhibiting erratic behavior. She was seen doing somersaults around the pool area and jumping in and out of the water. Houston looked disheveled, according to the sources, and wore mismatched clothes. Guests became concerned for the singer.
Though she had been seen drinking before 10 a.m. on Saturday, the day of her death, sources said that her behavior was far more controlled.
On Monday sources told TMZ that Houston died from a mixture of prescription drugs and alcohol. A photo taken at the scene of her death in the hotel room displayed a table with champagne and Heineken cans. Though some speculated drowning, the family was apparently told there was too little water in her lungs to indicate death from drowning.
Authorities are trying to determine the source of the prescription medication found in Houston's hotel room. The L.A.County Coroner's Office has issued a subpoena of her medical records and prescriptions as they move closer to determining the 48-year-old's cause of death.
I know there are reports that she maybe was drowned or did she overdose, but we won't make a final determination until all the tests are in, said Ed Winter, assistant chief coroner. Foul play has been ruled out. Whitney Houston's death certificate, which was revealed on Wednesday, listed her cause of death as deferred.
Whitney Houston was found dead in the bathtub of her hotel room at the Beverly Hilton Hotel on Saturday, Feb. 11. She was pronounced dead at 3:55 p.m.
© Copyright IBTimes 2023. All rights reserved.