Whitney Houston's Death One Year Later: Evidence Suggests Drug Relapse, But Some Suggest Murder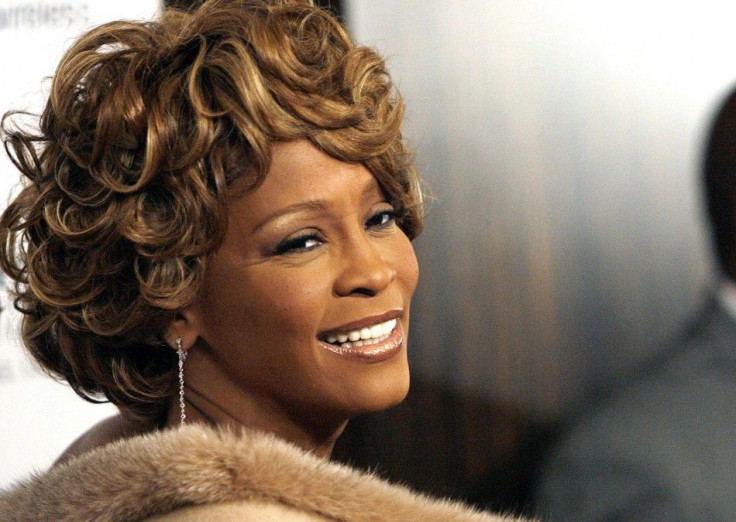 On the first anniversary of Whitney Houston's death, the consensus suggests that the pop superstar did not intend to die.
Just days after her last appearance at a pre-Grammy Awards party at the Beverly Hilton Hotel, Houston would be discovered submerged in the bathtub of her suite at the hotel.
Her death would ultimately be ruled as an accidental drowning exacerbated by atherosclerotic heart disease and cocaine use.
IBTimes reported shortly after her death on February 11, 2012, that family and friends believed that Houston was on the road to recovery from many years of drug abuse.
"We were all feeling she was on her way back," Houston's brother-in-law Billy Watson told ABC News at that time. "She had a few stumbling blocks in the way, but she was on her way back."
Some of those setbacks seemed to be apparent in the days preceding her sudden death. Rumored to be flat broke and staying in Beverly Hills on her record label's dime, Houston got into a verbal altercation with a romantic rival at a pre-Grammy party Thursday night, after joining Kelly Price onstage for an impromptu performance. Whitney appeared disheveled and sweaty as she was photographed leaving the party, and was reportedly bleeding from a cut on her leg.
Houston was seen at the Beverly Hilton Friday night, drinking and chatting loudly with friends. According to a recent article in Time magazine, drug addicts are at a particularly high risk of overdose following a period of abstinence.
If Houston had indeed been clean in the months leading to her death, she may have underestimated her ability to tolerate the prescription pills reportedly found in her hotel room -- especially if she was drinking, which is likely to have lowered her inhibitions.
In addition to cocaine, a toxicology report discovered a number of drugs in her system, including Benadryl, Xanax, marijuana and Flexeril. The Los Angeles County coroner's office also determined that the levels of cocaine in her system suggested that she had used the drug not long before she died.
While local police at the scene reportedly said that there were "no obvious signs of criminal intent" surrounding Houston's death, some believe that the backslide she may have had might have gotten her in trouble with drug dealers looking to collect a debt she supposedly owed.
In December 2012, Hollywood private investigator Paul Huebl claimed to have found evidence that Houston was murdered that he said he was willing to turn over to the FBI.
"I have evidence that points to Whitney being a victim of a high-powered drug dealers who sent thugs to collect a huge debt she owed for drugs," Huebl told the National Enquirer.
Huebl believed that Houston owed drug dealers up to $1.5 million and that two men had infiltrated her entourage in order to get close to her to get the money. They gained entry to her hotel room within 45 minutes of her death and were caught on surveillance video, he asserts.
The private investigator says his supposed video findings, in addition to further review of the coroner's report, indicate that there was foul play.
"Whitney's body shows classic defense wounds that would have occurred while she was battling for her life," he told the Enquirer.
He claims that the events occurred in her hotel room and bathroom, where a struggle ultimately ended her life.
© Copyright IBTimes 2023. All rights reserved.