Who Is Alan Ashmore? Suspect In Fatal California Shooting Rampage Arrested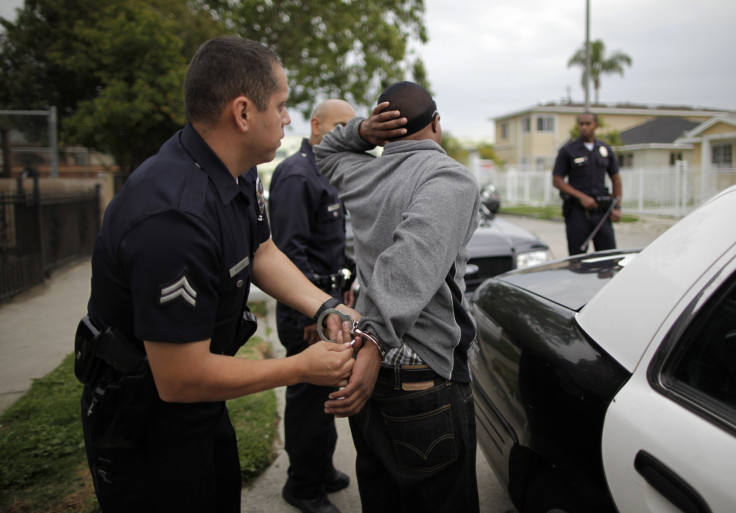 A 61-year-old gunman was arrested Monday after being accused of killing two people and injuring three others, including a California Highway Patrol (CHP) officer in a shooting spree spread over at least seven crime scenes in Lake County town of Clearlake Oaks in California, authorities said.
Alan Ashmore was taken into custody Monday afternoon about 12:15 p.m. EDT after the shooting rampage which was carried out with multiple firearms including handguns and a shotgun, the Lake County News reported.
The names of the victims, including the ones injured, have not been released yet. The wounded people had non-life-threatening injuries, police confirmed.
Police have not released the motive for the shootings either.
Ashmore has been charged with two counts of homicide and several other counts of assault with a firearm, the Lake County Sheriff's Department said in a press release.
"Lake County Sheriff's detectives, with assistance from the CHP, Clearlake Police Department, Lakeport Police Department, and the Lake County District Attorney's Office are processing multiple crime scenes," the press release said.
"Ashmore is expected to be booked into the Lake County Jail on multiple charges. The public is being asked for any information they may have concerning this investigation. If you have information, please contact Detective Sergeant John Gregore at 707-262-4238," it added.
Ashmore is someone who is "known in the area," sheriff's department officials told NBC affiliate KCRA-TV. He had been convicted of domestic violence in 1994, according to his court records. Those records also included convictions for driving under the influence and driving with a suspended license. In October 2004, he was charged with DUI and convicted in June 2005.
He is reportedly an Army veteran, according to his Facebook profile. According to a photo posted on the page, he served in the 7th Infantry Division, Heavy.com reported.
Ashmore was accused of going on a shooting rampage Monday that resulted in at least seven crime scenes. Police said they received a call initially about the shooting around 11:23 p.m. EDT, San Francisco CBS Local reported.
Police said that preliminary investigation showed he shot into several residences in the 13000 block of Anchor Village in Clearlake Oaks. The two deceased were located at separate locations on the same block.
Ashmore reportedly left the neighborhood after killing his two victims and was faced with the CHP officer near Highway 20 in Clearlake Oaks. He shot the officer and fled in a car.
The CHP officer had been transported to a nearby hospital. He was said to have been struck in his body armor and would be fine after treatment.
Following this, Ashmore was said to have fired at a civilian at a local gas station. The civilian returned fire as he happened to be a licensed concealed weapons permit holder.
The suspect then proceeded to another gas station where he shot at other people and stole a can of soda from one of the gas stations.
Witnesses provided a description of Ashmore's vehicle and police spotted it near a winery, after which the suspect led the authorities on a four-mile pursuit. The chase finally ended when he ran into a roadblock on High Valley Road in Clearlake Oaks, according to Lake County News.
© Copyright IBTimes 2023. All rights reserved.