Who Is Alice Glass? Former Crystal Castles Singer Says Bandmate Abused Her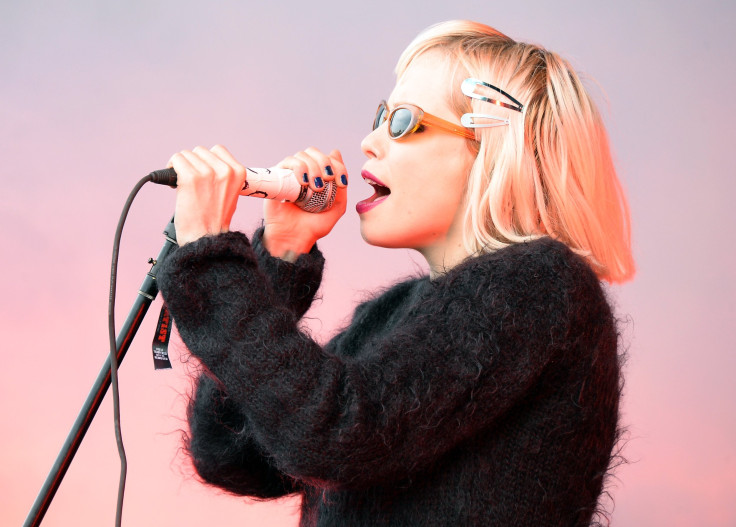 Musician Alice Glass joined a growing chorus of men and women speaking out against their alleged abusers this week. Glass claimed she suffered years of physical and psychological abuse at the hands of her Crystal Castles bandmate Ethan Kath, citing it as her reason for ultimately leaving the band in 2014.
"Some of you may be aware that I've opened up about my experiences with abuse in the past," she in a statement on her website. "I've been very guarded about the information I've given and I haven't publicly named names—because I've been afraid. I've been threatened and harassed and as a result, out of fear, I've been silenced."
Glass said that Kath, whose given name is Claudio Paolo Palmieri, began abusing her while she was 15 years old, also noting that he is several years older than her. She added that knowing older men in their music community had taken advantage of many of her friends minimized its effect in her mind.
"Claudio was very manipulative towards me," Glass wrote. "He figured out my insecurities and exploited them: he used the things he learned about me against me. Over a period of many months, he gave me drugs and alcohol and had sex with me in an abandoned room at an apartment he managed. It wasn't always consensual and he remained sober whenever we were together."
She also alleged that he eventually became "physically abusive" and "controlled everything I did." Glass claimed that while with Kath, she was not allowed to have her own credit card or phone. She said he threw her onto concrete and threatened to throw her down a staircase.
"He berated me and yelled at me, telling me that I was a joke, that all the people that came to our shows were only interested in his instrumentals and that I was ruining the band," she said. "He broke glass shower doors to frighten me, he locked me into rooms. He told me that my feminism made me a target for rapists and only he could protect me. He forced me to have sex with him or, he said, I wouldn't be allowed to be in the band anymore."
Writing that Crystal Castles was "everything" to her, Glass called leaving the band the "single most difficult decision I've ever made." In a statement at the time, Glass said: "For a multitude of reasons both professional and personal I no longer feel that this is possible within CC. Although this is the end of the band, I hope my fans will embrace me as a solo artist in the same way they have embraced Crystal Castles."
Kath told Pitchfork in 2015 that he would "always love her and sincerely want her to do well and be happy," in spite of her decision to leave Crystal Castles. He added: "I encourage everyone to anticipate Alice's solo music, I'm excited for it myself."
Kath had not responded to the allegations publicly as of Tuesday afternoon.
© Copyright IBTimes 2023. All rights reserved.