Who Is Amanda Gorman? 22-Year-Old Poet Is Youngest To Read At Inauguration
Amanda Gorman will make history on Wednesday as the youngest person to ever read a poem at a presidential inauguration. The 22-year-old Harvard University graduate from Los Angeles will follow in the footsteps of poets Maya Angelou and Robert Frost who have had the honor of doing the same.
"I think there is a real history of orators who have had to struggle, a type of imposed voicelessness, you know, having that stage at inauguration," Gorman told NPR.
"So it's really special for me," she added.
Gorman will read her poem "The Hill We Climb" for Joe Biden's inauguration. She finished writing the poem hours after rioters stormed the Capitol building on Jan. 6.
Though the poet noted that it was "really daunting" to write about the events due to the growing division in the country following the 2020 election, she said she felt "'this is something we need to talk about.'"
Gordon revealed the storming of the Capitol inspired her to change the message. "I wanted it to be a message of hope and unity. And I think that Wednesday for me really just underscored how much that was needed," she told "CBS This Morning."
"But to not turn a blind eye to the cracks that really need to be filled," she added.
Similar to Biden, who has previously spoken about his stutter as a child, Gorman also struggled with a speech impediment. The young poet tells NPR she had particular trouble with the letter R, which caused her to "self-edit and self-police" frequently.
For her poem "The Hill We Climb," Gorman revealed she made some changes due to her issues with certain letters in the alphabet. "I'd want to say 'girls can change the world,' but I cannot say so many letters in that statement, so I'd say things like 'young women can shape the globe,'" she said.
When Gorman reads her poem at Biden's inauguration, it won't be the first time she appears in front of a large crowd. In the past, Gorman has performed at several other notable places, among them being the observation deck at the Empire State Building and the Library of Congress.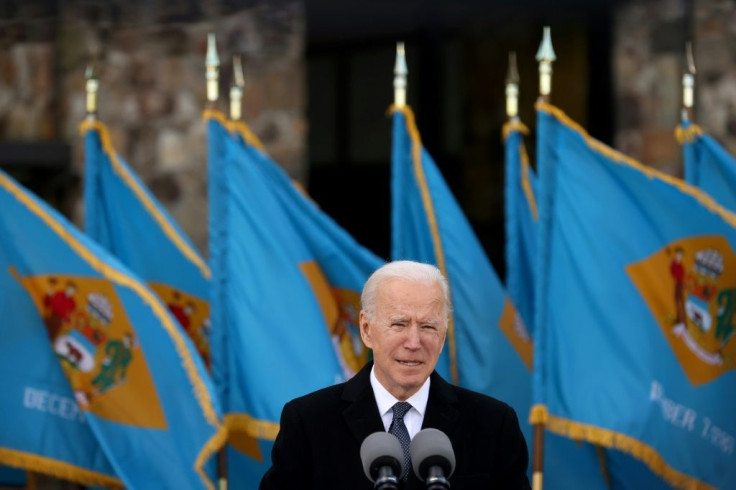 © Copyright IBTimes 2023. All rights reserved.