Inauguration Day 2021: What To Expect When Biden Is Sworn-In As President
Although the events leading to Inauguration Day, Jan. 20, have been anything but politics as usual, much of the pomp and circumstance will remain the same.
COVID-19 precautions and new security concerns will be among the biggest noticeable differences, along with a major breaking of tradition: President Trump has signaled that he won't attend, the first time an incumbent has skipped an inauguration in 150 years and only the fourth time in U.S, history.
"To all of those who have asked, I will not be going to the Inauguration on January 20th," Trump tweeted earlier this month.
Much of the other traditional goings-on of an inauguration are ceremonial. The only real requirement is that the president-elect recite the oath of office:
"I do solemnly swear that I will faithfully execute the Office of President of the United States, and will to the best of my ability, preserve, protect and defend the Constitution of the United States."
Regardless of whatever else happens, Joe Biden will become the 46th president at noon ET, per the 20th Amendment. Kamala Harris will be sworn in as vice president just prior to Biden raising his right hand. The Bidens will move into the White House shortly after the ceremonies.
Security is always high at presidential inaugurations, but this one even more so, falling just two weeks after a historic attempted insurrection at the Capitol and in the wake of a sitting president sparking outrage with unsubstantiated claims of voter fraud.
In light of the current climate, the ceremony will take place under a heightened state of emergency, as declared by Washington, D.C. Mayor Muriel Bowser. The National Guard will remain mobilized.
Due to the global pandemic, the size of the crowd will be "extremely limited," the Biden transition team has said—a world away from the estimated 2 million that watched President Obama take the oath in 2009. Viewing stands will not be erected, and only 1,000 official tickets will be available, a fraction of the usual 200,000.
The National Mall and The Ellipse will not be open.
The parade down Pennsylvania Avenue will be replaced by a "virtual" one.
The traditional "pass in review" ceremony, in which the new president looks over the troops, a nod to the peaceful transition of power, will occur as always.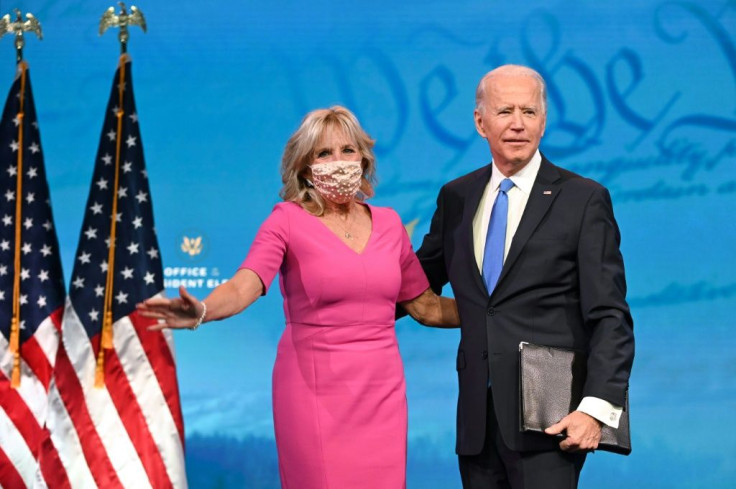 © Copyright IBTimes 2023. All rights reserved.
FOLLOW MORE IBT NEWS ON THE BELOW CHANNELS