Who Are Meghan Markle's Parents? 'Suits' Star Engaged To Marry Prince Harry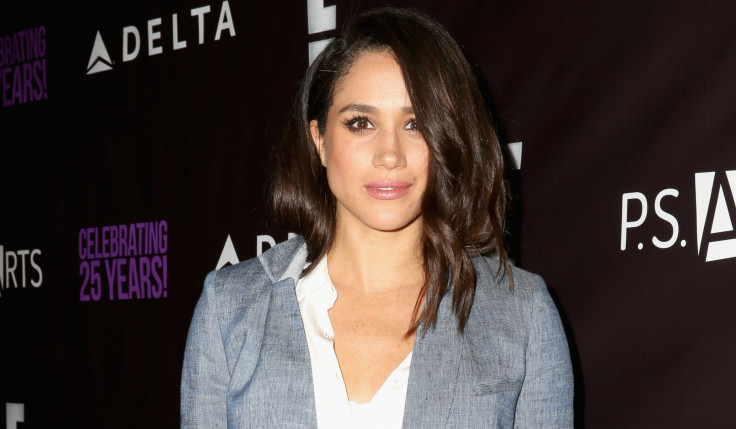 A royal wedding is officially on the horizon!
Prince Harry and actress Meghan Markle announced their engagement on Monday morning and have already started releasing information about the event.
With marriage on the way, it's time to get to know not just the couple better, but the people around them, as well. Many already know a lot about Prince Harry's family, but now it's time to learn more about Markle's.
The "Suits" star grew up in Los Angeles with her parents, Thomas Markle and Doria Ragland. Thomas is an Emmy award-winning lighting director and his work in the entertainment industry had a big influence on Meghan and was one of the ways she was first introduced to the world of acting.
Her mother, on the other hand, is not in the entertainment field. Radlan works as a psychotherapist, after studying at University of Southern California to earn a master's degree in social work. She is a yoga instructor, as well.
Prince Harry asked Meghan's parents for permission before proposing to her earlier this month in London. Now that the engagement has been announced, her parents are excited to share their joy over the upcoming nuptials.
"We are incredibly happy for Meghan and Harry. Our daughter has always been a kind and loving person. To see her union with Harry, who shares the same qualities, is a source of great joy for us as parents," her parents said in a joint statement posted by the Kensington Palace. "We wish them a lifetime of happiness and are very excited for their future together."
That "lifetime of happiness" will begin very soon, as the wedding will take place in the spring of 2018, though the exact date and details of the event have not been announced yet.
Once married, the couple will move into the Nottingham Cottage at Kensington Palace.
To celebrate the engagement news being shared to the world, Prince Harry and Meghan will be participating in a photo call at Kensington Palace later in the day on Monday, as well as a broadcast interview that will be aired in the United Kingdom on Monday evening.
© Copyright IBTimes 2023. All rights reserved.