Who Are Tyre Nichols' Parents? Pair To Attend Joe Biden's State Of The Union Address
KEY POINTS
Tyre Nichols was working with his stepfather Rodney Wells at FedEx
His stepfather said he had become "very, very beloved" at the workplace
He was very close to his mother and even had her name tattooed on his arm
The parents of Tyre Nichols, a 29-year-old Black man who died at the hospital three days after he was beaten by five Black officers with the Memphis Police Department during a traffic stop on Jan. 7, are set to attend U.S. President Joe Biden's State of the Union address on Feb. 7.
Rep. Steven Horsford, D- NV., chairman of the Congressional Black Caucus, extended the invitation, which the parents have accepted, according to CNN.
Nichols, a father to a 4-year-old son, was extremely close to his mother, RowVaughn Wells. "He has a tattoo of my name on his arm," the mother revealed, as per CBS News. "My son loved me to death, and I love him to death."
Moreover, based on the video footage of the Jan. 7 incident, which was released by the city, Nichols was screaming for his mother as he was being struck in the face repeatedly while his hands were restrained.
Who Are Nichols' Parents?
Nichols, a native of Sacramento, California, is survived by his mom RowVaughn and stepfather Rodney Wells.
Within minutes of the release of the body-cam footage of Nichols' beating that led to his death, Rodney lashed out at the five now-fired officers, describing them as "monsters" to Joy Reid on MSNBC's "The ReidOut" show.
Meanwhile, RowVaughn appeared in an interview with CNN's Don Lemon Friday and spoke out about how the officers "brought shame to the Black community." The grieving mother said she felt sorry for the officers, namely Tadarrius Bean, Demetrius Haley, Justin Smith, Emmitt Martin and Desmond Mills, Jr.
"I feel sorry for them. I really do. I really feel sorry for them, because they didn't have to do this," she told Lemon.
RowVaughn also said they overpowered her son and beat him like a "piñata." She added, "Those men, if you combine their weights, they all – it was over 1,000 pounds, beating and beating a 150-pound person to death."
Rodney works at FedEx. Some nine months ago, Nichols got a job working the second shift at the same company. Rodney reportedly advised him to "put that skateboard down" and focus on the full-time job.
"Tyre was a good kid. We worked together," Rodney said at a press conference. "He was very, very beloved at my job. Everybody there (is) calling me with blessings, prayers, showing sympathy for what happened."
RowVaughn and Rodney have decided to dedicate all their time to seeking proper justice for their son. RowVaughn, who also works a 9 to 5 job, has started a GoFundMe campaign to cover their absence from their jobs, as she and Rodney don't have paid time off. The fundraiser will also cover the costs of their mental health services, RowVaughn wrote on the page.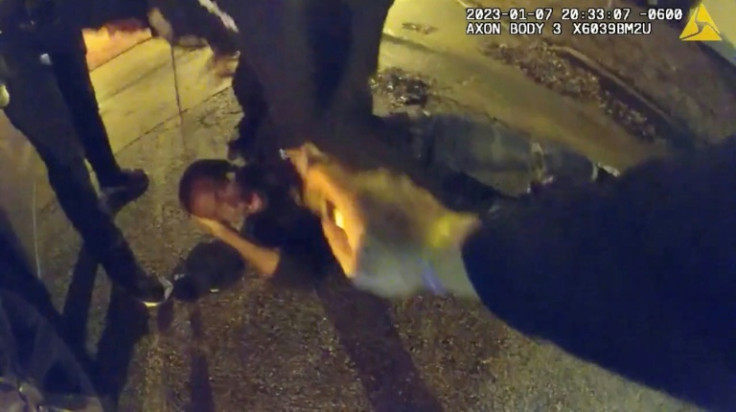 © Copyright IBTimes 2023. All rights reserved.