Who Is Barbara Winfrey? Oprah Winfrey's Former Stepmother Fights Eviction From $1.4 Million Home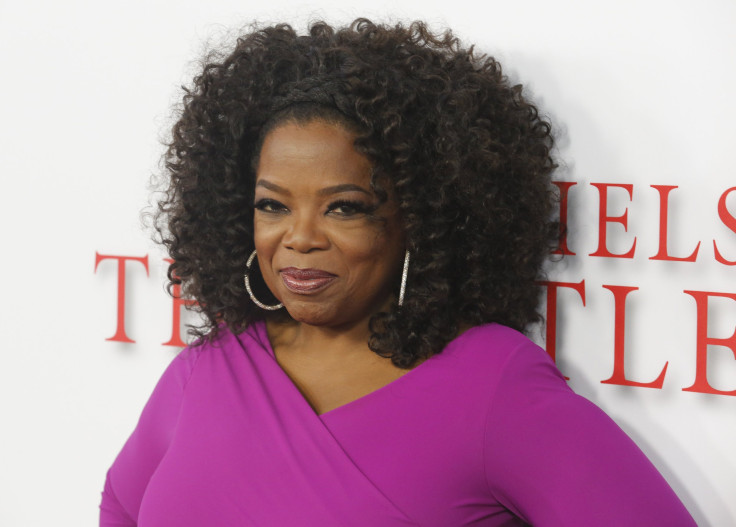 Oprah Winfrey's former stepmother will face a judge on Monday in a Winfrey family dispute over a $1.4 million home, reports The Tennessean of Nashville.
Barbara Winfrey is the ex-wife of the TV mogul's father, Vernon Winfrey. Married in 2001, Vernon filed for divorce from Barbara in 2012, citing "inappropriate marital conduct" as the reason. The pair was divorced in 2013, following Barbara's claims that Vernon was abusive and violent toward her.
While they were still married, Oprah purchased a home for the couple in the LaurelBrooke subdivision outside Nashville. Both the Williamson County property and a vacant lot across from it remained in the name of the limited liability company founded by Oprah, Overground Railroad. According to The Tennessean, Oprah offered to move Barbara to another home after she split from her father, but her former stepmother refused.
Barbara claims she is struggling financially but passed on the offer from Oprah because it required a confidentiality agreement. Oprah's spokeswoman confirmed Barbara's decision as part of the couple's divorce proceedings, saying that Barbara did not accept an offer from Oprah to live in a home in Nashville's Chateau Valley.
"The next offer was to sell the residence on Willowbrooke Circle and split the proceeds equally, which (Barbara Winfrey) also turned down," said Oprah Winfrey's spokeswoman. "After several requests to voluntarily vacate the property at Willowbrooke Circle, the appropriate paperwork has been filed to have her vacate the property."
According to Barbara, she was never offered any money from the home sale in Williamson County. However, she says she would be willing to take that deal now. She added that she doesn't want any money from Oprah.
"It's not money. It's never been about money," Barbara Winfrey told The Tennessean. "If it had been about money, I would have taken it and run a long time ago."
General Sessions Court Judge Ernie Williams will preside over the 9 a.m. hearing on Monday.
© Copyright IBTimes 2023. All rights reserved.