Who Is Brad Miller? Arlington, Texas Police Officer Fired In Christian Taylor Shooting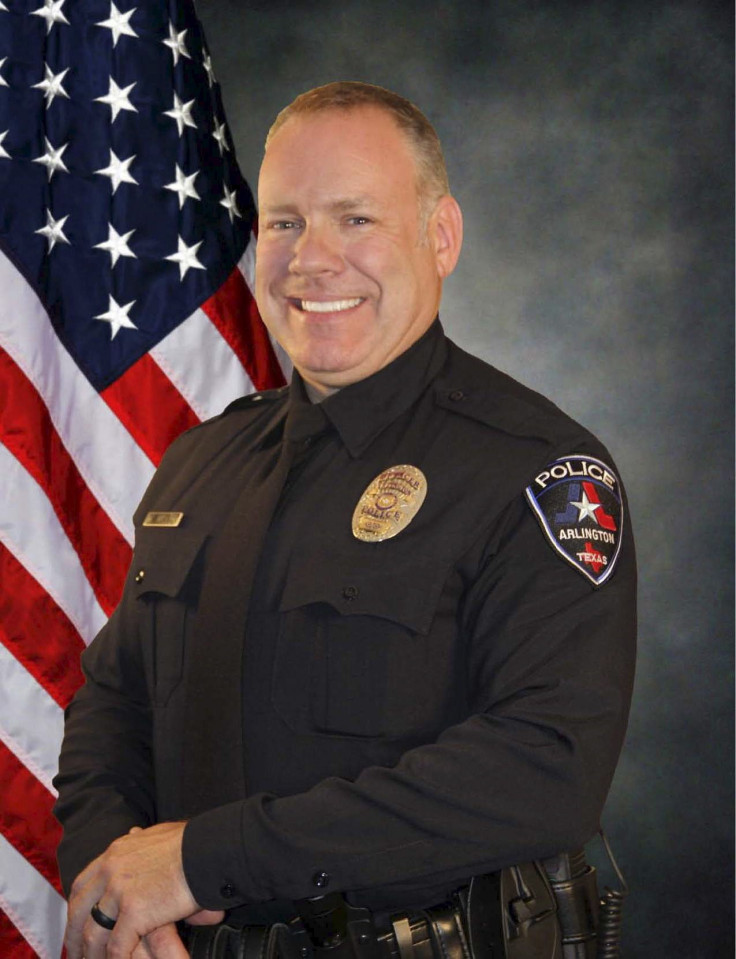 Arlington, Texas, Police Chief Will Johnson Tuesday fired the police officer involved and ordered a criminal investigation stemming from the shooting death of Christian Taylor during a Friday burglary. Johnson told a Tuesday news conference Officer Brad Miller exercised "poor judgment" and decided to fire him based on an administrative investigation of his performance during the encounter.
Taylor, 19, was shot four times and died of wounds to the neck, chest and abdomen, the Tarrant County medical examiner's office said. Johnson told the news conference he had "serious concerns" about Miller's decision to use deadly force, which "along with failing to communicate with fellow officers, created an environment of cascading consequences."
Police were contacted about a burglary at the Classic Buick GMC dealership early Friday. Johnson said Miller was dispatched to the location and first saw Taylor inside of the building through the glass of the showroom. Taylor did not follow Miller's order to lie down. During the encounter, Miller noticed a bulge he believed to be a gun in Miller's pants that later turned out to be a cell phone and wallet.
Miller then entered the building alone without communicating with fellow officers or developing an arrest plan, despite his impression Taylor was armed. Another officer, Cpl. Dale Wiggins, saw Miller had entered the building and quickly moved to join him. He saw Taylor walking aggressively toward Miller. Wiggins reported hearing a pop, which he thought was Miller's Taser but turned out to be gunfire, followed by three more gunshots. There was no physical contact between Taylor and any of the officers, Johnson said.
Based on the information from the administrative investigation, Johnson said he believed Miller's errors in judgment were enough to terminate him, and further investigation was justified.
"These concerns are best addressed through the criminal investigation process," Johnson said.
© Copyright IBTimes 2023. All rights reserved.