Who Is Brandon Brooks? McKinney Pool Party Video Maker Speaks Out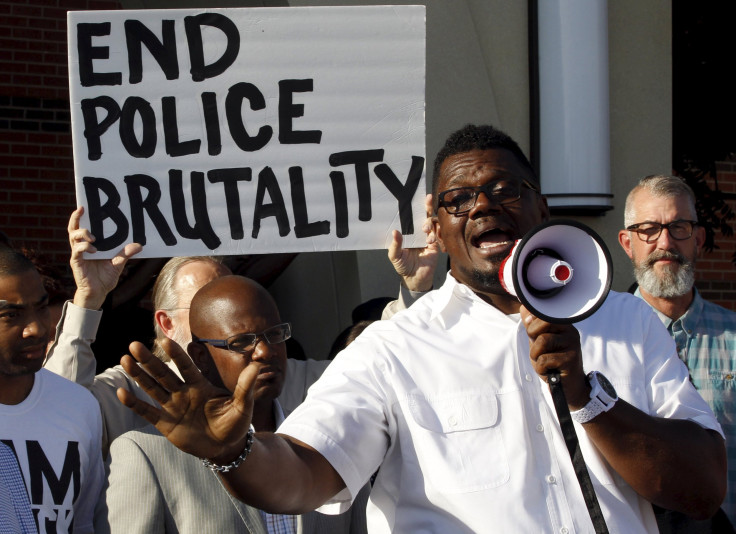 The teenager who took the video of the pool party in McKinney, Texas, Monday spoke out about his experience. Brandon Brooks, 15, describes being scared when the officer pulled his gun at the party Friday, and said he believes he was not handcuffed like many of the other partygoers in the video because he is white.
The video has gone viral and sparked protests and outrage. Police Cpl. Eric Casebolt is seen forcefully pushing a 15-year-old black girl to the ground and sitting on her, and shoving other children. The officer also is seen pulling his gun out of its holster at another point.
"I think she was quote unquote running her mouth, and she has freedom of speech and that was very uncalled for him to throw her to the ground," Brooks told NewsFix. "When he pulled his gun my heart dropped. As soon as he pulled out his gun, I thought he was going to shoot that kid. That was very scary."
Brooks also said he was one of the few white kids in the area, a fact that he thinks kept him from the brutal treatment.
"I was one of the only white people in the area when that was happening," he said. "You can see in part of the video where he tells us to sit down, and he kinda like skips over me and tells all my African-American friends to go sit down."
The officers reportedly arrived at the community pool in response to a fight that had broken out though the exact details are disputed. Officers can be seen pushing and cursing at the teenagers. A community backlash has followed, and Casebolt has been put on administrative leave. Parents of the children are calling for Casebolt's dismissal for alleged brutality and racial profiling.
"This is summertime and this is what they're gathering to do is to have fun in a manner that's not violating the law. And for officers to come in and slam kids and talk to them in a way that their parents probably don't talk to them is the problem. It's not a black and white thing. ... It's a compassion thing," LaShadion Anthony, the father of one of the children at the party, told a news conference. "In the video we can clearly see them only going after the African-American kids, they're only tackling them ... the kid with the phone, they didn't say anything to him."
The debate about the events seen in Brooks' video caught fire online, with even celebrities like Katy Perry weighing in.
© Copyright IBTimes 2022. All rights reserved.
FOLLOW MORE IBT NEWS ON THE BELOW CHANNELS