Who Is Chanel Lewis? Queens Jogger Karina Vetrano Murder Trial Declared Mistrial
A mistrial was declared by the judge assigned to the murder case of Queens jogger Karina Vetrano on Tuesday after the jury was unable to come up with a verdict for the suspect after a day and a half of deliberation.
Justice Michael B. Aloise of State Supreme Court in Queens granted the motion in the case – involving the 30-year-old victim and suspected murderer Chanel Lewis, 22 – saying he believed that conclusion of the deadlocked jury will not be altered even if it was granted more time, New York Times reported.
Vetrano's body was discovered by her father on Aug. 2, 2016, in Spring Creek Park in Queens, New York. After a manhunt, Lewis was arrested on the charges of murder and sexual abuse in February 2017. A hung jury was declared in the case despite there being a recorded confession of the suspect as well as a DNA match.
"The jury is understanding that DNA is not all it; the confession is not all it," said Jen Cheung, a defense lawyer for Lewis. "There are issues in the case that, as you all see, are much more complex."
Queens District Attorney's Office said they wanted to retry the case, which is scheduled to begin on Jan. 22. Lewis will face life in prison if he is convicted for the crime in the future.
Prosecution's profile of Lewis
Brad Leventhal, the lead prosecutor in the murder trial, painted Lewis as a loner who did not have friends or a girlfriend and was filled with "anger and sexual frustration." He attended a high school for the mentally disable and with a lack of a proper job, Lewis spent his days loitering around the streets of Queens and Brooklyn.
On the day Vetrano went jogging through Spring Creek Park, Lewis left home and went to the same place to "clear his head" after he became upset at his neighbor for playing loud music. Lewis had visited the park at least seven times in the past. He had even called 911 in May 2016 from the same portion of the park where the victim's body was discovered.
"On this day he took his anger out on a pretty young woman, a girl in a halter top," Leventhal said, Mail Online reported.
The prosecution presented medical evidence to prove that Lewis had beaten Vetrano, sexually abused her and then strangled her to death. He had also sustained a hand injury on the same day Vetrano was killed, which according to Leventhal, was consistent with repeatedly punching someone.
It was also drawn to the jury's attention that the day police approached Lewis to collect his DNA samples, he had searched terms like "Miranda rights" and "sacrament of penance" 137 times on the internet.
Lewis' confession
One of the most crucial and equally contested evidence presented in the case was a videotaped confession by Lewis. "I was beating her and was mad at her," he was heard telling a Queens assistant district attorney in the video.
However, he denied sexually abusing the victim, which was not consistent with the condition in which the latter's body was discovered – partially dressed and trauma inflicted to her private parts. Also, on the night of his confession, Lewis told another investigator that Vetrano drowned in a puddle while the cause of her death was ruled as strangulation. Throughout his confession, Lewis appeared confused and mumbled his responses.
Robert Moeller, one of Lewis's lawyers, also argued his client was coerced into making the confession by the police. Apparently, Lewis had initially denied having anything to do with Vetrano's murder and eventually confessed after he was held in a windowless room for over four hours and not allowed to call his family or friends, Moeller said.
DNA match
Another important evidence the prosecution based its case on was the fact that the DNA collected from the crime scene matched the samples derived from Lewis. However, Moeller pleaded his client's innocence by claiming the crime scene was contaminated.
"People's DNA can end up in places that they've never been," he said, adding Lewis might have touched the same surface in the park that Vetrano had been in contact with since the former had been a frequent visitor of the area.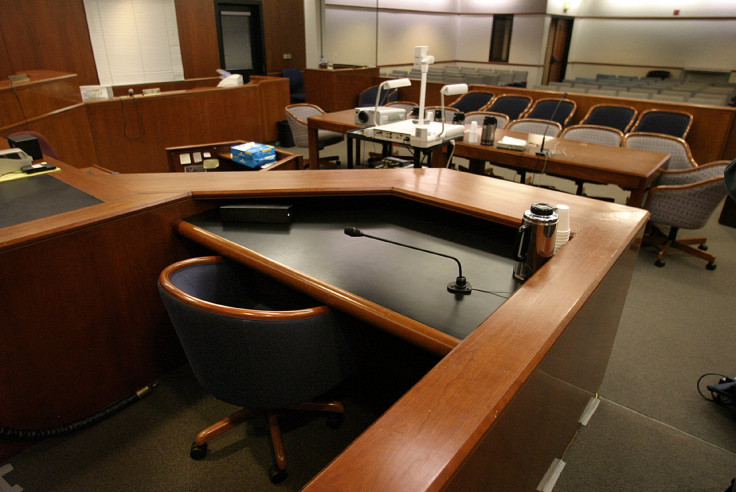 © Copyright IBTimes 2023. All rights reserved.