Who Is Charlyne Yi? Actress Accuses James Franco Of Being 'A Sexual Predator'
Actress Charlyne Yi has accused James Franco of being a "sexual predator" and claims she experienced the behavior while working on the 2017 film "The Disaster Artist."
On Thursday, Yi opened up about her experience with Franco on the movie set, the NY Daily News reports. Yi shared an Instagram post in which she admitted she attempted "to break legal contract" for the film "because James Franco is a sexual predator."
Yi revealed she "didn't feel safe working" with Franco, but producers told her "Franco being a predator was so last [year] and that he changed… when I literally heard of him abusing new women that week."
She revealed she was convinced to stay on the film after producers bribed her with a bigger role. The California native played costume designer Safowa Bright-Asare in the film based on director Tommy Wiseau and his 2003 movie "The Room."
Along with also appearing alongside Franco in the 2007 film "Knocked Up," Yi has also had roles in "This Is 40," "Second Act," as well as TV shows like "Good Girls," "House," and "Lucifer."
In her post, Yi also accused actor Seth Rogen of enabling Franco's behavior. "Seth Rogen was one of the producers on this film so he definitely knows about the bribe and why I quit," she revealed.
"Seth also did a sketch on SNL with Franco enabling Franco to preying on children. Right after Franco was caught."
However, this isn't the first time the actor has been accused of inappropriate behavior. Franco reached a settlement in February with Sarah Tither-Kaplan and Toni Gaal, his former students from Studio 4 film-making classes.
In the lawsuit, the women accused Franco of pressuring them to perform explicit sex scenes on camera for his master sex scenes class.
Tither-Kaplan and Gaal agreed to drop their claims after reaching a settlement in the class-action lawsuit.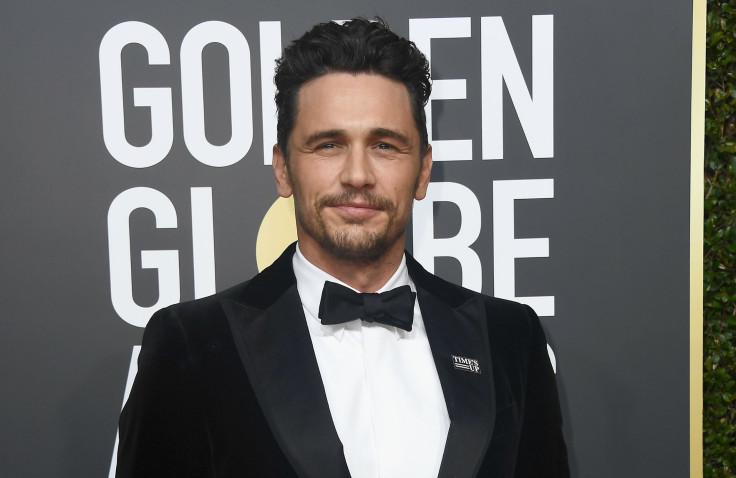 © Copyright IBTimes 2023. All rights reserved.