Who Is Chelsea Clinton? 5 Facts About Hillary Clinton's Daughter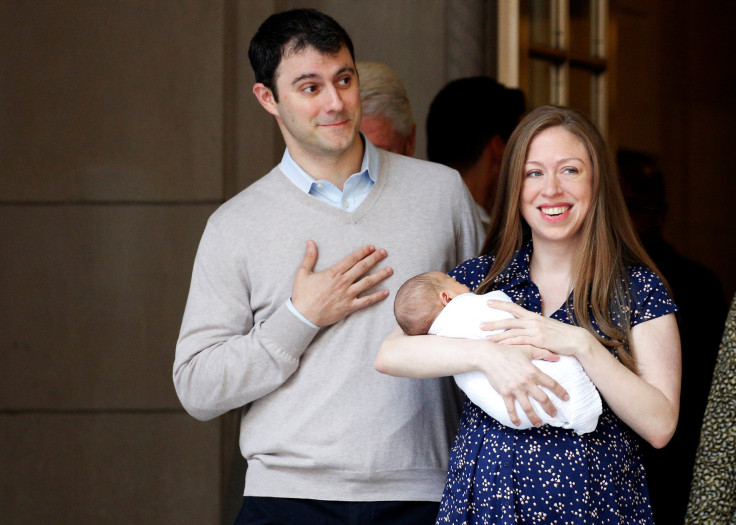 It's an election season full of poised, well-educated daughters. Like the daughter of rival Republican nominee Donald Trump, Chelsea Clinton will take the stage during the last day of the Democratic National Convention in Philadelphia Thursday evening to introduce her mother Democratic presidential nominee Hillary Clinton.
Chelsea Clinton's remarks are expected after 10:00 p.m. EDT and can be live streamed here. Her remarks will also be carried online by C-SPAN and by major television networks. Below are five facts about the former first daughter.
1. Chelsea Clinton has played a large role in her mother's past campaigns heading out on the trail with her and participating in events. Her speech, which she has been working on for a couple of weeks, is expected to focus on both Hillary Clinton's role as a mother and advocate for women as well as Chelsea Clinton's own experience as a mother of two, a spokeswoman told CNN.
2. Like Donald Trump's daughter Ivanka, Chelsea Clinton, 36, has been in the limelight since an early age. Her father, Bill Clinton, started his presidency when Chelsea Clinton was just entering her teenage years. Both Bill Clinton and Hillary Clinton tried to shield their daughter from the spotlight asking the press to limit their coverage so she could try to have a normal (as much as you can in the White House) life.
3. Chelsea Clinton attended Stanford University and later earned advanced degrees at both Oxford University and Columbia University. She held a variety of positions from working for NBC News as a correspondent to consulting for McKinsey & Company. She currently serves as the vice chair of the Clinton Foundation.
4. Chelsea Clinton and Ivanka Trump were known to have a friendly relationship before the start of the election season that included going on double dates with their husbands. While Ivanka Trump used her speech introducing her father to highlight his record on hiring women and how he would promote women's rights as president, Chelsea Clinton has questioned how Donald Trump would do so.
"Given it's not something that he [Donald Trump] has spoken about, there are no policies on any of those fronts that you just mentioned on his website – not last week, not this week. So I think the 'how' question is super important," Chelsea Clinton said Tuesday during a Facebook Live event with Glamour magazine.
5. Chelsea Clinton and husband Marc Mezvinsky have two children, a daughter Charlotte, 22 months old, and a son Aidan, born less than two months ago. The couple live in New York City.
© Copyright IBTimes 2023. All rights reserved.