Who Is Christopher A Wray? Trump Nominates Former Assistant Attorney General To Be New FBI Director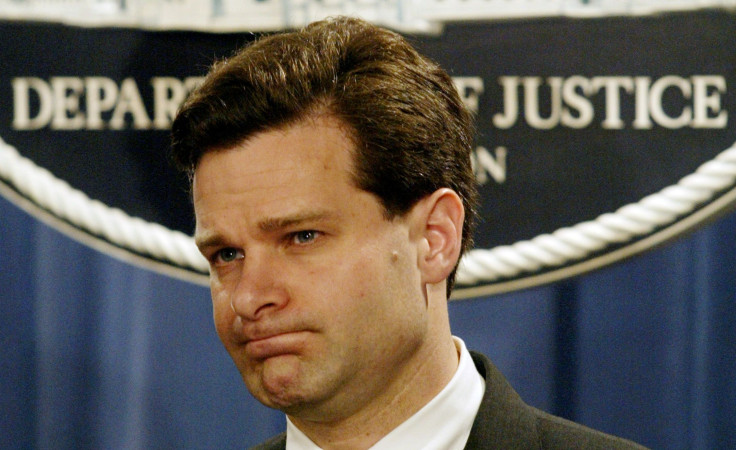 President Donald Trump tweeted Wednesday morning saying he plans to nominate Christopher Wray, a former assistant attorney general under President George W. Bush, to lead the FBI.
The decision comes almost after a month when Trump fired former FBI Director James Comey amid mounting scrutiny of ties between his campaign and Russia.
The president's announcement came a day before Comey is set to testify at a Senate hearing about his interactions with Trump.
Read: What Will James Comey Say Before Senate Intelligence Committee?
Wray was interviewed by Trump for the position of FBI director May 30 along with former Deputy FBI Director John Pistole, reports said. He was seen as an appropriate choice among FBI agents because of his strong background in federal law enforcement, the New York Times reported.
Wray graduated from Yale in 1989 and received his law degree from Yale Law School in 1992, where he served as the Executive Editor of Yale Law Journal.
He began his career with the government in 1997 at the Attorney's Office for the Northern District of Georgia, where he was an assistant U.S. Attorney. He was moved to "Main Justice" in 2001, serving as associate deputy attorney general and principal associate deputy attorney general, according to the Department of Justice (DOJ) website.
From 2003 to 2005, he also served as the assistant attorney general in charge of the DOJ's Criminal Division where he helped lead efforts to address the wave of corporate fraud scandals and restore integrity to the U.S. financial markets.
He received the Edmund J. Randolph Award, the DOJ's highest award for public service and leadership, when he left the Justice Department in 2005.
He served on the President's Corporate Fraud Task Force and oversaw the Enron Task Force and other major fraud investigations, both within the country and outside, among a host of other responsibilities, according to his biography on the website of King & Spalding, where he has been a litigation partner since 2005.
"Mr. Wray chairs the King & Spalding Special Matters and Government Investigations Practice Group, which represents companies, audit and special committees, and individuals in a variety of white-collar criminal and regulatory enforcement matters, parallel civil litigation, and internal corporate investigations," the firm says.
After joining private practice, Wray also served as New Jersey Gov. Chris Christie's lawyer during the "bridgegate" saga, according to Fox News.
"I have the utmost confidence in Chris," Christie had told NorthJersey.com last week. "He's an outstanding lawyer. He has absolute integrity and honesty, and I think that the president certainly would not be making a mistake if he asked Chris Wray to be FBI director."
© Copyright IBTimes 2023. All rights reserved.