Who Is Darnella Frazier? Teen Who Filmed George Floyd's Killing To Receive PEN Award
KEY POINTS
Frazier's video, seen by millions, triggered a global outrage against police brutality
PEN America CEO Suzanne Nossel praised Frazier for her readiness to risk her own safety
Frazier will be presented with the award during a virtual gala Dec. 8
Darnella Frazier, the teenager who filmed George Floyd's killing by Minneapolis police in May, will be honored by PEN America in December, the literary and human rights organization announced Tuesday.
Frazier will receive the 2020 PEN/Benenson Courage award at its virtual gala celebration Dec. 8 for the video that helped catalyze sweeping protests against years of systemic racism across the globe.
"With nothing more than a cell phone and sheer guts, Darnella changed the course of history in this country, sparking a bold movement demanding an end to systemic anti-Black racism and violence at the hands of police," PEN America CEO Suzanne Nossel said in a statement. She praised Frazier for her "presence of mind and readiness to risk her own safety and wellbeing" while documenting the final moments of Floyd's death.
Frazier, a 17-year-old high school junior, filmed the footage of Minneapolis police officer Derek Chauvin kneeling on Floyd's neck as he pleaded he couldn't breathe. The video clip sparked nationwide protests before charges were brought against the involved police officers. Chauvin was charged with second-degree unintentional murder and second-degree manslaughter, while the other three officers were charged with aiding and abetting murder and manslaughter. All four officers were fired by the Minneapolis police department.
After posting the video on social media, Frazier said she faced a barrage of criticism for simply filming the incident and not helping Floyd. In a Facebook post in May, she spoke up against the accusations.
"I'm doing it for clout ?? For attention?? What ?? To get paid ?? Now y'all just sound dumb and ignorant!! I don't expect anyone who wasn't placed in my position to understand why and how I feel the way that I do !! MIND YOU I am a minor ! 17 years old , of course I'm not about to fight off a cop I'm SCARED wtf," Frazier wrote in the Facebook post.
In response to the accusations, Nossel told the Associated Press, "Darnella Frazier took an enormous amount of flak in the wake of releasing the video. People were accusing her of being in it for the money, or for being famous, or were asking why she didn't intervene. And it was just left this way. We wanted to go back and recognize and elevate this singular act."
Kelley Bass, a public relations specialist representing Frazier, told the Star Tribune the teenager was "humbled to receive the award and very grateful."
The decision to honor Frazier comes after PEN America announced in September that Marie Yovanovitch, a former U.S. ambassador to Ukraine, would also receive the PEN/Benenson Courage Award. Yovanovitch was abruptly dismissed by the Trump administration in May after she publicly testified against corrupt Ukrainian officials.
The annual ceremony by PEN America was postponed from May 19, six days prior to Floyd's death, to the first week of December due to the ongoing coronavirus pandemic.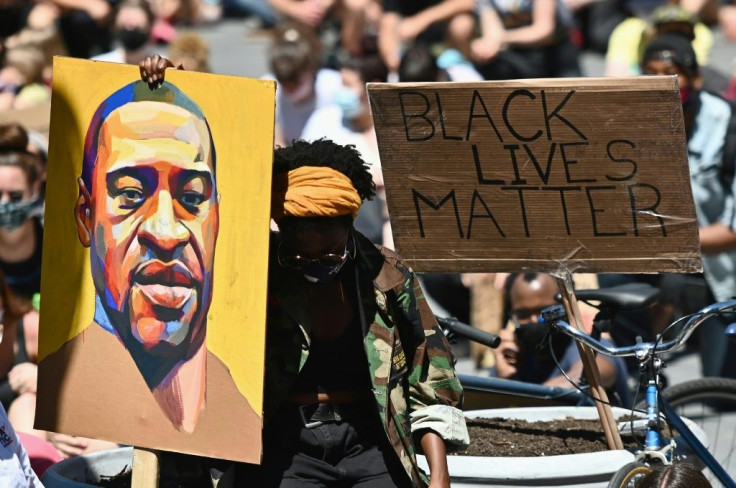 © Copyright IBTimes 2023. All rights reserved.