Who Is Deyshia Hargrave? Louisiana Teacher Responds To School Board Meeting Arrest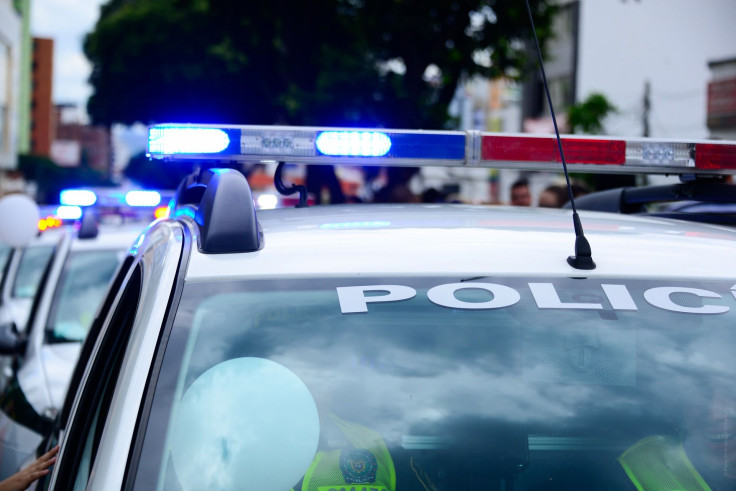 The Lousiana teacher who made headlines after being forcibly removed and arrested following an explosive school board meeting Monday has addressed the incident at hand.
Deyshia Hargrave previously spoke out against the Vermilion Parish School Board (VPSB) for voting to give the standing superintendent nearly $30,000 raise, which she claimed was a "slap in the face" to hard-working teachers who haven't seen a boost in pay in years. Video of the English language arts teacher's comment and eventual arrest, which has attracted more than 2 million views, has sparked negative feedback over the officer and school board's handling of the situation.
"I just kept thinking, 'This is really happening. He's really doing this,'" Hargrave told NBC News. "It's sad that a woman has to be forcibly, violently removed from a board meeting for people to start caring."
"The realization that my students were going to see the video and I had to go to work the next day...I teach fifth and sixth graders so I wasn't sure how they would feel about it. They're fine, so I'm fine," Hargrave continued.
Since those in attendance at Monday's board meeting were allowed to comment on superintendent Jerome Puyau's pay raise, Hargrave chose to make mention of the "serious issue" she had with such action occurring.
"I have a serious issue with a superintendent or any person in a position of leadership getting any type of raise," Hargrave said before the board and others in attendance. "I feel like it's a slap in the face to all the teachers, cafeteria workers and any other support staff we have. We work very hard with very little to maintain the salaries we have."
Hargrave also questioned Puyau directly on why he was willing to essentially take a pay hike that would affect the salaries of Vermilion Parish teachers, to which a school board member claimed her comments weren't "germane to what's on the agenda." Hargrave continued to press the board members further, but she was eventually escorted out of the meeting by an officer on site.
The video then depicts Hargrave being handcuffed by the officer while on the ground before being dragged out of the building.
Hargrave has received support from several teachers' unions following the incident. A rally is expected to be held Thursday in Abbeville, Louisiana, where many teachers plan to wear black to as they "stand in solidarity" with Hargrave, according to WAFB.
"Everybody wants to side on the poor little woman who got thrown out," Anthony Fontana, the VPSB president, said to WAFB. "Well, she made a choice. She could have walked out and nothing would have happened."
© Copyright IBTimes 2023. All rights reserved.