Who Did Rory End Up With On 'Gilmore Girls'? What The Final Four Words Tease About Her Future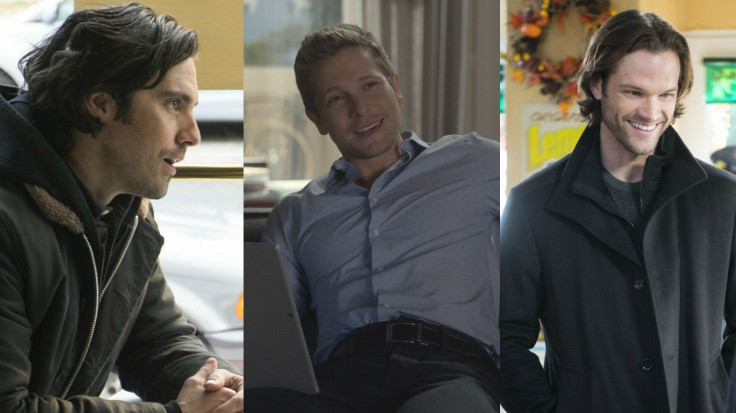 After "Gilmore Girls: A Year in the Life," fans finally know how the story was always supposed to end. Though one of the biggest arguments among viewers was about Rory's soul mate, the show didn't exactly say whom she would end up with. However, it hinted that she wasn't exactly done with her exes.
[Spoiler Alert: The end of "Gilmore Girls: A Year in the Life" is about to be revealed.]
Rory (Alexis Bledel), who is in the midst of writing a book about her life with her mother, sits down with Lorelai (Lauren Graham) at the gazebo in Stars Hollow. She receives a breakup text message from her forgettable boyfriend Paul (Jack Carpenter), who she has been cheating on with Logan (Matt Czuchry). She recently ended her affair with the engaged businessman.
"Mom?" Rory asks.
"Yeah?" Lorelai responds.
"I'm pregnant," Rory says.
With Paul hardly ever seeing Rory, her one night stand with a Wookie taking place in the spring, it looks like she is pregnant with Logan's baby. However, it doesn't seem like they're getting back together. Rory is single and pregnant.
That's how the whole series ends, and it's the ending creator Amy Sherman-Palladino always intended. It really brings it full circle in a lot of ways. Sherman-Palladino told Entertainment Weekly that Logan and Rory were intended to be the modern day version of Christopher (David Sutcliffe) and Lorelai. She was apparently being much more literal than anyone could have guessed. If the writer truly wants Rory to mirror Lorelai, then fans can make a lot of assumptions about Rory's future.
Rory speaks to her father about the choices Lorelai made about raising her alone, and it's pretty clear that Rory agrees with the decisions made. It seems like she is going to raise a baby on her own, but much like Lorelai was always connected to a wealthy family who didn't understand her, Rory is always going to be connected to the Huntzbergers.
They are a family that Rory truly, genuinely dislikes. They're unlikely to become warm and fuzzy just because Logan got his mistress pregnant. However, she is not above asking them for favors when she needs it (like for that meeting at Conde Nast), and a struggling author might need some financial help.
However, if Logan is Christopher, there is the possibility that Jess (Milo Ventimiglia) is Luke (Scott Patterson). Though his appearances were brief, he was the one who told Rory to write a book, and he might work with her to publish it. Of course, Jess claimed that he was totally over Rory. However, he stared at his high school girlfriend a little too longingly after his denial. He's pining, and Luke's nephew learned about pining from the best.
Will Rory end up in a love triangle for years the way her mother did? For now, that's up to viewers to decide. Netflix has not announced plans for a second season yet.
"Gilmore Girls: A Year in the Life" is available on Netflix.
© Copyright IBTimes 2023. All rights reserved.