Who Does the US Sell Arms To? Army and 'International' Customers Buy Apache Attack Helicopter For $3.4B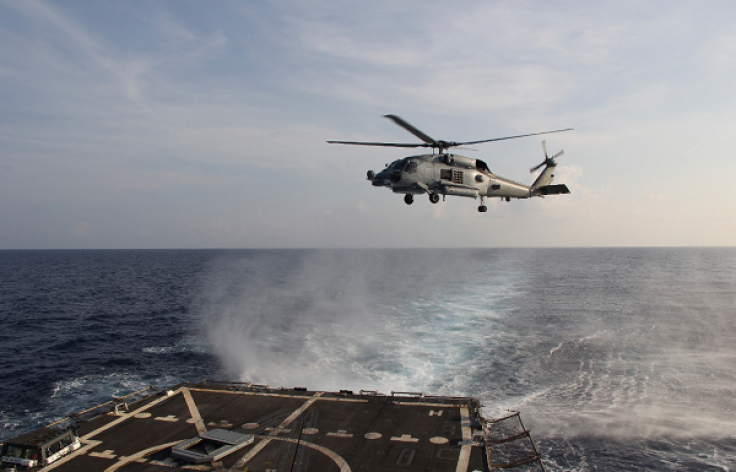 The U.S. Army is slated to receive a new fleet of Boeing's latest Apache attack helicopter after striking a deal with the American aircraft company. The sales to the Army and an unidentified international customer total $3.4 billion, but it wasn't clear what portion of that is the Army purchase.
The Army will get 244 re-manufactured Apache "E" variant helicopters while the international customer will receive 24 brand new models, Boeing said in a statement Thursday. The multi-year deal, which is said to be a "significant savings to taxpayers," is the first of its kind for the Apache "E" variant.
Boeing has sold Apache helicopters to the U.S. and 15 other countries for more than 30 years, but only seven countries outside of the U.S. have purchased the "E" model since its creation in 2011.
"This agreement is great news for our Army, our soldiers, the American taxpayers, our industry partners and numerous international partners," U.S. Army Col. Joseph Hoecherl, the project manager for the Apache deal, said. "It is a direct result of the professional dedication and diligent efforts by government and industry teammates to provide the much-needed capabilities of the world's best attack helicopter—the AH-64E Apache—at a fair and affordable price that results in year over year savings to the taxpayer. In the hands of our trained U.S. soldiers, the Apache's technologies and resulting capabilities are essential to Army operations around the globe."
It wasn't known how many years the U.S. Army and the international client were given to pay off the debt, but Boeing insisted the re-manufactured attack helicopters came at an "affordable price."
Trump has been critical of Boeing aircraft's hefty price tags, telling the company during a South Carolina rally in February that the "price is too high" for the presidential aircraft, Air Force One. The president said he would consider replacing the current Air Force One with a competitor's aircraft manufacturer, which may potentially be Lockheed Martin. However, Trump said he would be open to using Boeing aircraft to replace the Lockheed Martin F-35s that the Army is currently using.
© Copyright IBTimes 2023. All rights reserved.
FOLLOW MORE IBT NEWS ON THE BELOW CHANNELS