Who Is Patrick Shanahan? Trump Nominates Boeing Executive As Deputy Secretary Of Defense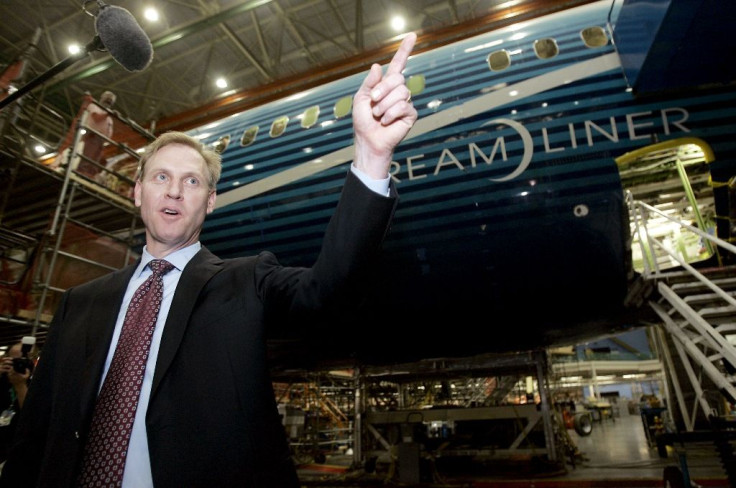 President Donald Trump on Thursday nominated senior Boeing executive Patrick Shanahan as deputy secretary of defense. The nomination appears to be a sign of eased tensions between Trump and Boeing over the latter's Air Force One program.
The announcement was made along with nominations for five other Pentagon positions that have remained vacant since Trump's inauguration in January. Shanahan does not have military or political experience, but he is reported to be familiar with the know-how of the defense sector from the business side.
The deputy secretary of defense post under former President Barack Obama was held by Robert Work.
Shanahan assumed his current role as senior vice president for supply chain and operations at Boeing last April. Before that, he served as the senior vice president of airplane programs at Boeing Commercial Airplanes and managed the 737, 747, 767, 777 and 787 programs.
Shanahan was also vice president and general manager of Boeing's Missile Defense Systems and vice president and general manager for the aerospace giant's Rotorcraft Systems in Philadelphia. At the time, his job was to administer U.S. Army Aviation programs, including the Bell-Boeing V-22 Osprey tiltrotor, the CH-47 Chinook and the AH-64D Apache attack helicopter.
The nomination comes just months after Trump criticized Boeing over the cost of the Air Force One 747 aircraft program and said it should be cancelled.
"Well, the plane is totally out of control. It's going to be over $4 billion for [the] Air Force One program," the 70-year-old said in January. "And I think it's ridiculous. I think Boeing is doing a little bit of a number. We want Boeing to make a lot of money, but not that much money."
However, he seemed to have mellowed his stance after meetings with the company CEO Dennis Muilenburg. The president reportedly said that he has brought down the cost of the Air Force One program.
© Copyright IBTimes 2023. All rights reserved.
FOLLOW MORE IBT NEWS ON THE BELOW CHANNELS