Who Is Doris Payne? Notorious 86-Year-Old Jewelry Thief Arrested In Georgia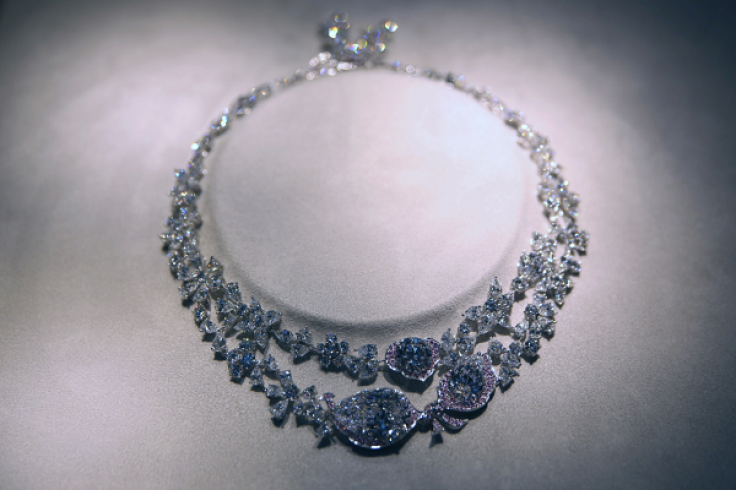 Doris Payne, a notorious international jewelry thief, was arrested Tuesday at an upscale shopping mall in Georgia. Payne was reportedly caught shoplifting a $2,000 diamond necklace from Von Maur at Perimeter Mall, just north of Atlanta. In an email to the Associated Press, Dunwoody police spokesman Mark Stevens said Payne put the necklace in her back pocket and tried to leave the store before she was apprehended.
Her history of thievery spans over five decades and two countries. She's been arrested more than 20 times for shoplifting in various countries around the world including, France, Switzerland, Britain and Greece.
Just a year ago, Payne was arrested and later released for stealing a pair of $700 earrings from Saks Fifth Avenue at Phipps Plaza in Atlanta. During the trial for that particular arrest, Payne's lawyer said she was too sick to show up in court, according to reports.
Payne, who was the subject of Netflix's The Life and Crimes of Doris Payne documentary, reportedly started stealing when she was a teenager. During a jailhouse interview with The Desert Sun in 2014, Payne said she initially started stealing watches to help her mother get out of an abusive relationship. However, she said her lust for shoplifting continued as she got older and helped her maintain a more glamorous lifestyle than what she experienced growing up in West Virginia.
In early 2016, Payne told the Associated Press that she "was a thief." She reportedly had over 20 aliases and more than likely got away with more shoplifting crimes than what she has been arrested and charged for over the years. Associated Press reported Payne picked up charges in six cases in southern California alone, dating back to 1999. Industry trade group, Jeweler's Security Alliance, sent out warning bulletins with Payne's picture on them as early as the 1970s.
© Copyright IBTimes 2023. All rights reserved.