Who Is Griselda Blanco, Jennifer Lopez Character In New HBO Movie? 7 Things To Know About The Cocaine Godmother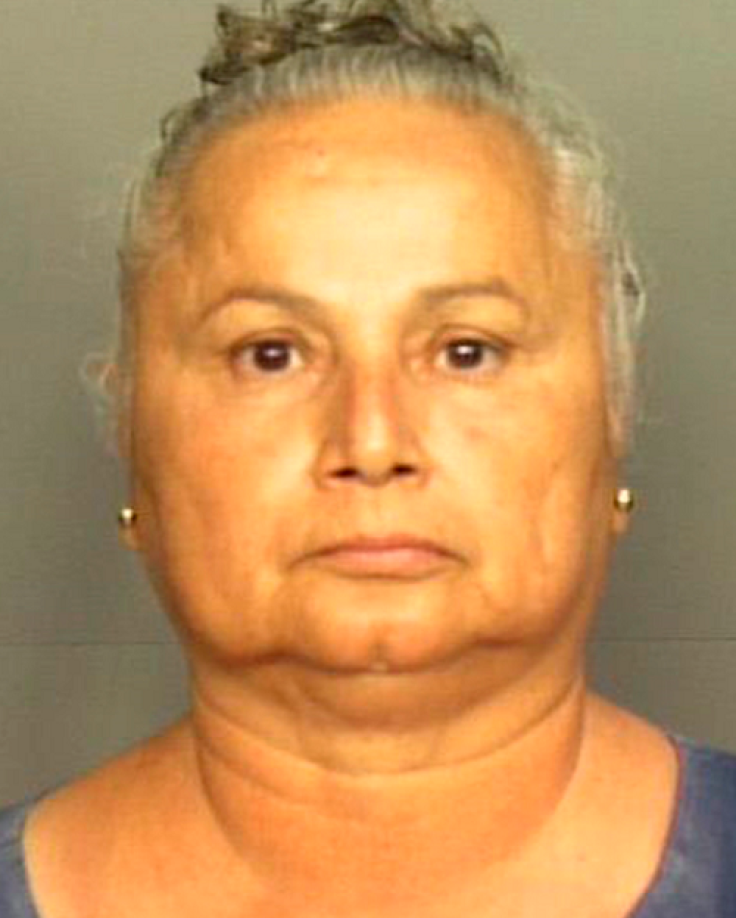 Jennifer Lopez is set to bring the story of late notorious drug lord Griselda Blanco back to life when she appears as the former cocaine trafficker in an upcoming biopic for HBO.
According to The Hollywood Reporter, Lopez announced her new role and revealed the unnamed project will focus heavily on the rise and fall of Blanco, who was dubbed as The Cocaine Godmother because of her excessive and incredibly violent drug distribution in the 1970s and 1980s, making her the most powerful and richest female drug cartel member ever.
The "Shades of Blue" actress will also serve as an executive producer on the film via her Nuyorican Productions banner along with her fellow production head Elaine Goldsmith-Thomas and manager Benny Medina. LBI Entertainment's Julia and Rick Yorn will also produce. Alex Pettyfer is set to co-produce along with Nuyorican's Priscilla Porianda and LBI's Patrick Walmsley.
In a statement, Lopez expressed her excitement to team up with HBO for the film.
"I've been fascinated by the life of this corrupt and complicated woman for many years," she said. "The idea of teaming with HBO felt like the perfect fit for finally bringing Griselda's story to life."
The film is currently in production.
Fans will get to learn all about Blanco when Lopez's HBO film premieres (a premiere date has not been announced as of yet). However, the departed drug queen's legacy is so extensive that there's no way the made-for-TV movie will be able to highlight it all.
Read on below to learn a little bit more about Blanco:
1. She was 11 when she made her first kill: Although she considered her home to be Colombia's capital city Medellin – the same hometown of legendary cocaine kingpin Pablo Escobar – Blanco, born in 1943, was from a small impoverished town outside of Cartagena. Rumor has it the area was so murder-stricken that children would dig graves for fun. According to a profile by Maxim, Blanco was just 11 years old when she and a few of her friends kidnapped a 10-year-old boy from a wealthy family. When the boy tried to get away, Griselda reportedly shot him between the eyes.
2. She's said to have moved around 300 kilos of cocaine a month: It was during the 1970s and 80s when Blanco rose to power. She made so much money selling cocaine in bulk from Miami throughout the U.S. that she was dubbed The Cocaine Godmother. She was even the subject of hit 2006 documentary, "Cocaine Cowboys."
3. She allegedly killed two of her husbands: Blanco is rumored to have orchestrated the murders of two of her husbands. In 1975, Blanco reportedly killed her first husband and fellow drug distributor Alberto Bravo herself after suspecting him of stealing millions of dollars from their shared empire. In 1983, Blanco ordered a hit on her second husband, Dario Sepulveda. He was killed by two of her friends, former smuggler Max Mermelstein and former hit man Jorge "Rivi" Ayla, who were dressed as police officers. Another one of her husbands died in drug-related violence, but it is unknown if she was also responsible for his death.
4. She had a slew of enemies: Although she was famous for her multimillionaire cocaine empire, it was her brutal and vicious tactics that landed her a powerful and downright scary reputation. Crossing the queenpin almost always resulted in death, and Blanco was said to have been the mastermind behind as many as 240 murders of gang rivals and drug dealers. Her list of enemies included not only the top cartels in Colombia but the DEA and even Escobar. After her death, former Miami homicide detective Nelson Andru told the Miami Herald, "It's surprising to all of us that she had not been killed sooner because she made a lot of enemies. When you kill so many and hurt so many people like she did, it's only a matter of time before they find you and try to even the score."
5. She had a few interesting nicknames: Despite being considered The Cocaine Godmother, over the span of her lifetime she ended up with a few more nicknames including La Madrina, Black Widow and Queen of Narco-Trafficking.
6. She named her son after a character in the movie "The Godfather": Blanco lived a lavish and flamboyant lifestyle, and her love of Hollywood and movies was no big secret. She actually named one of four sons Michael Corleone in honor of "The Godfather" trilogy. All of her sons worked in her drug organization. Two of them were killed in Colombia.
7. She was assassinated: After spending nearly two decades in a U.S. prison, Blanco was deported in 2004 back to Colombia, where she was later killed. According to the Miami Herald, Blanco was gunned down by two motorcyclists outside of a butcher shop in Medellin. Ironically, Blanco had been credited with inventing motorcycle assassins, because she would allegedly instruct many of her hired hitmen to shoot her enemies drive-by style while on the two-wheeled motorized vehicles.
© Copyright IBTimes 2023. All rights reserved.
FOLLOW MORE IBT NEWS ON THE BELOW CHANNELS