Who Is Jilmar Ramos-Gomez? PTSD-Suffering Marine Veteran Detained By ICE
A Michigan-born marine veteran who had served in Afghanistan was detained by Immigration and Customs Enforcement (ICE) and faced deportation.
The marine in question was Jilmar Ramos-Gomez, 27, from the Grand Rapids, Michigan, who was arrested on Nov. 21 by the Kent County Sheriff's Department for allegedly damaging a fire alarm at Spectrum Health – a local hospital – and trespassing on a heliport. Pending a pre-sentence investigation, Ramos-Gomez was released on Dec. 14, on personal recognizance after he pleaded guilty to the trespassing charge.
"At that point, the Kent County Sheriff's Department should have immediately released Mr. Ramos-Gomez. Instead, the Sheriff's Department worked with ICE agents to enable his transfer to an immigration detention center in Calhoun County to start the deportation process," according to American Civil Liberties Union of Michigan (ACLU).
On Wednesday, ACLU, along with Michigan Immigrant Rights Center (MIRC), sent a letter to the Kent County Sheriff and Kent County Board of Commissioners, demanding an explanation as to why a decorated marine was detained by ICE and was facing deportation.
After enlisting in the U.S. Marine Corps, Ramos-Gomez served as a lance corporal and tank crewman from 2011 to 2014. For the excellence he achieved during his service, awards such as a national defense service medal, a global war on terrorism service medal, an Afghanistan campaign medal, and a combat action ribbon, among others were bestowed upon him.
However, after returning from war, Ramos-Gomez was suffering from post-traumatic stress disorder, which made him "a shell of his former self." According to his family members, he wanted to return to the war zone to fight again beside his comrades. He also used to disappear from his house at times and when he did come back, had no recollection of where he had been during those hours.
"Why did they think he was a non-citizen? Did they get him confused with someone else? Who knows," ACLU attorney Miriam Aukerman said, NBC News reported. "This is an individual who's incredibly vulnerable with a mental illness."
Before Ramos-Gomez was released by Kent County jail authorities following court orders, ICE requested the prison to hold him for pickup. Kent County Undersheriff Chuck DeWitt said ICE had access to the marine's fingerprint records and the local police were not liable to keep a tab on Ramos-Gomez, once he was handed over to immigration.
"Once he was released from our custody, he was under the domain of ICE. Where they take him is their process," DeWitt said. "Our procedures were followed."
The marine was taken to a detention facility in Battle Creek, Michigan, and was held there for three days. He was only released after Ramos-Gomez's family lawyer Richard Kessler contacted ICE. He is currently receiving mental healthcare.
"We are outraged, and demand that the Sheriff's Department conduct an immediate investigation and report its finding at the next County Commission meeting on January 24, 2019. This terrible incident is the predictable consequence of the Sheriff's Department's decision to volunteer its resources to support ICE's efforts to deport Kent County residents, a policy that the community has repeatedly and persuasively asked the Department to end," ACLU said.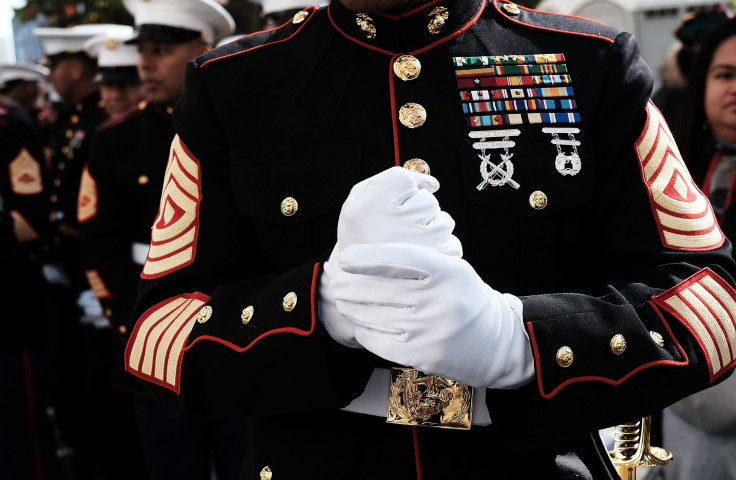 © Copyright IBTimes 2023. All rights reserved.