Who Is Jojo Siwa's 'Dancing With The Stars' Partner? Teen Dancer May Have Accidentally Revealed It
Jojo Siwa, who is gearing up for her ballroom moment at the "Dancing with the Stars," may have just spilled the beans on who her mystery partner will be in the competition series.
In an interview with E!'s "Daily Pop," Siwa was asked if her girlfriend, Kylie Prew, ever gets jealous of her dance partner in the show.
"Before I went to the first rehearsal, Ky told me, 'Tell her, tell Jenna, she needs to leave room for Jesus," Siwa said before the hosts broke into laughter.
Siwa may have just hinted that she will be dancing with returning champion Jenna Johnson Chmerkovskiy for the show.
"I came back home and I was talking to Ky about my day and I was like, 'yeah, it was great.' She was like, 'Did you tell her to leave room for Jesus?' and I was like, 'Yes, I did.' She was like, 'Wait, you actually did?! Now, she thinks I'm a psychopath," she added, eliciting more laughter from the hosts.
Siwa is the first "Dancing with The Stars" contestant to dance with a same-sex partner after coming out as a member of the LGBTQ+ community in January.
Before her appearance on the 30th season of the show was announced, the producers gave her a choice on whether she would like to dance with a male or female partner.
"When I got the email to be on Dancing With the Stars, I didn't even read the whole email, I just replied yes," Siwa explained. "And then when I read it, they asked me, they said, 'We want to give JoJo the chance if she wants to do, to dance with a female instead of a male. But if she wants to dance with a male and keep it traditional, we want her to be as comfortable and have the best experience ever,' and immediately I was like, that is so groundbreaking, history, it's never been done before and it needed to be done."
The 18-year-old "School of Rock" star said she felt like she has "already won" the competition just by being able to represent same-sex couples on TV.
"I've already had so much good come from this show and from this experience, history came from it. My partner and I, we both obviously want to win the Mirror Ball, that's what everybody's there for. But at the same time, we have to work really hard to do that. I'm going to be judged a lot harder because I am a dancer," she said.
Chmerkovskiy did not confirm nor deny her participation in the upcoming season of the show, but she told ET earlier this week that it was the perfect time for the show to make historic changes.
"I think it's time, and I think for Dancing With the Stars to be the first one to do this is incredible," Chmerkovskiy said. "I think JoJo is the perfect person to represent that, and I'm really excited to see what she does."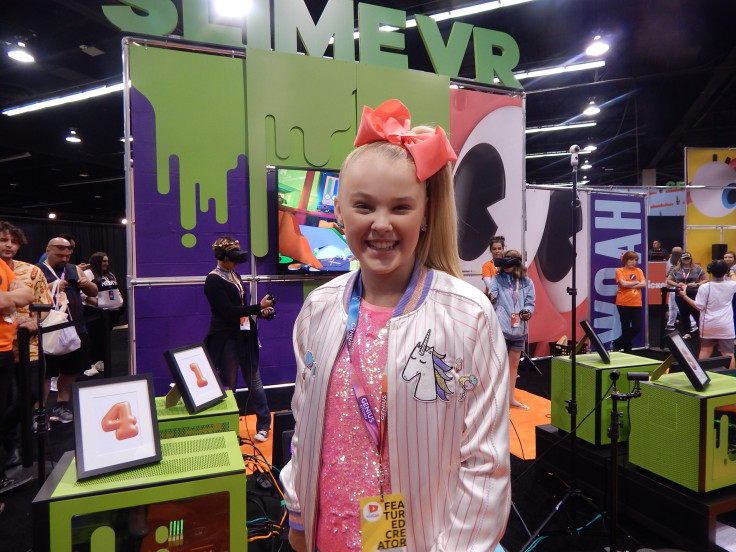 © Copyright IBTimes 2022. All rights reserved.
FOLLOW MORE IBT NEWS ON THE BELOW CHANNELS