Who Is Julian Assange? 10 Facts About The WikiLeaks Founder, Russia Email Hacks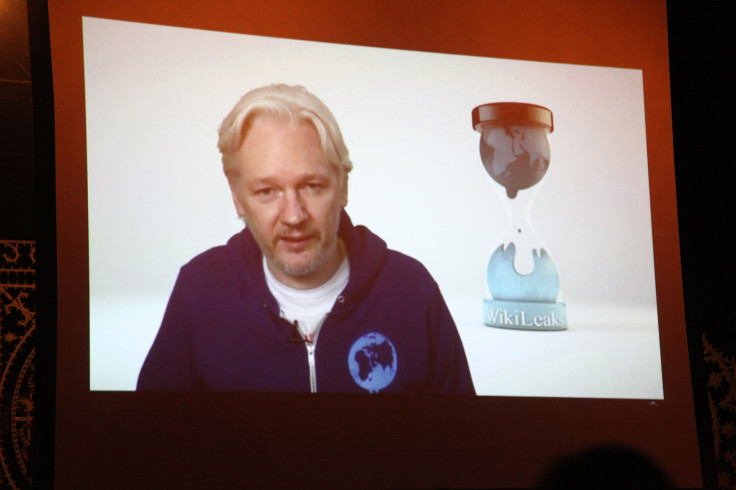 The internet was buzzing Wednesday morning about WikiLeaks founder Julian Assange after he appeared on Sean Hannity's FOX News show Tuesday to defend his organization against claims it collaborated with Russian hackers to release emails from within the Democratic party. In his first face-to-face cable interview, Assange fiercely fought back against recent claims the leaked emails from Hillary Clinton campaign chairman John Podesta came from Moscow — and criticized the White House for its handling of the situation.
"We can say, we have said, repeatedly that over the last two months that our source is not the Russian government and it is not a state party," Assange said. "Podesta gave out that his password was the word 'password'. His own staff said this email that you've received, this is totally legitimate. So, this is something ... a 14-year-old kid could have hacked Podesta that way."
The interview prompted President-elect Donald Trump, who critics argue benefited from the email leak, to speak out on Twitter. Trump tweeted Wednesday to ask why the Democratic National Committee was so careless and called out the "dishonest" media.
Whew. That's a lot, and it's not even lunchtime. To keep up with these rapid-fire developments, you'll want to refresh yourself on the basics. Here's a brief rundown of facts you need to know about Assange and WikiLeaks:
Assange, 45, is Australian.
He's living in the Ecuadorian embassy in London and has been since 2012.
Assange was there to avoid extradition to Sweden, where investigators want to look into rape allegations stemming from a 2010 visit he made there. He once faced multiple charges but two accusations, molestation and unlawful coercion, have been dropped due to time constraints.
He founded WikiLeaks, an international nonprofit for government accountability, in 2006.
WikiLeaks has published emails from former Alaska Gov. Sarah Palin, military documents about the war in Afghanistan, cables from various United States embassies and information about Guantanamo Bay prisoners, according to CNN.
This past summer, WikiLeaks released more than 19,000 emails from the Democratic National Committee. Messages in the cache revealed some leaders favored Clinton over challenger Bernie Sanders.
In the fall, WikiLeaks began to release thousands of Podesta emails. One of the messages showed then-CNN commentator and now-Democratic National Committee head Donna Brazile secretly told the Clinton campaign about debate questions before the events happened.
Despite Obama's allegations — and sanctions — to the contrary, Assange has repeatedly said he didn't get access to the emails from Russia.
Assange has said federal officials were using the email leak to "delegitimize the Trump administration as it goes into the White House."
He has guest-starred on "The Simpsons."
© Copyright IBTimes 2023. All rights reserved.
FOLLOW MORE IBT NEWS ON THE BELOW CHANNELS