Hannity WikiLeaks Interview Live Stream: Julian Assange Talks Trump, Russia Email Hacks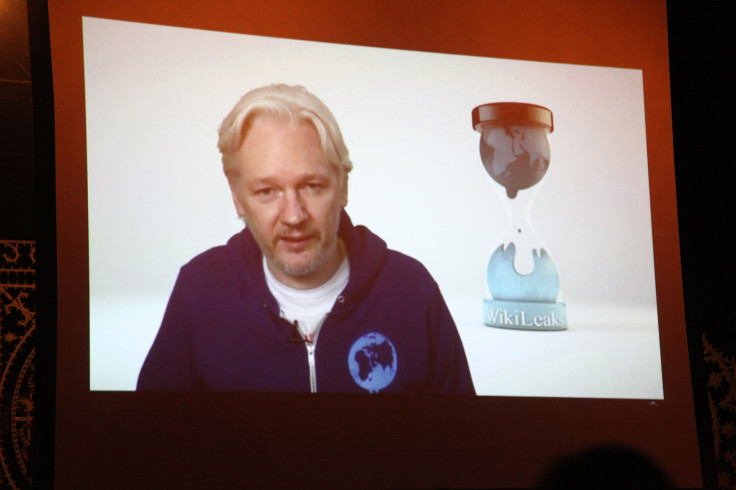 WikiLeaks founder Julian Assange was scheduled to appear in his first face-to-face cable news interview Tuesday with FOX News host Sean Hannity. Hannity, who recently traveled to the Ecuadorian embassy in London to speak with Assange, was set to air part one of his interview at 10 p.m. EST.
To live stream the interview, sign in with a cable subscription on FOX News Go's desktop site here or via app here. If you don't have access to a cable subscription, you can try checking out unofficial streams like the one below.
In excerpts of the show released online Tuesday, the hacker told Hannity the emails from the Democratic National Committee and Hillary Clinton campaign WikiLeaks published throughout the United States election cycle did not come from Russia — despite claims by President Barack Obama to the contrary.
"We can say, we have said, repeatedly that over the last two months that our source is not the Russian government and it is not a state party," Assange said.
Last week, after the CIA and FBI internally found Russia had hacked the Democrats' emails to help Republican Donald Trump, Obama announced sanctions against Moscow. He forced more than 30 Russian intelligence operatives in New York and Maryland to leave the country for working to "interfere" in the election and sanctioned nine other people.
"These actions are not the sum total of our response to Russia's aggressive activities," Obama said in a statement, claiming that the data theft was ordered by higher-ups in Russia's government. "We will continue to take a variety of actions at a time and place of our choosing, some of which will not be publicized. In addition to holding Russia accountable for what it has done, the United States and friends and allies around the world must work together to oppose Russia's efforts to undermine established international norms of behavior and interfere with democratic governance."
Assange, living in Ecuador's London embassy as he avoids extradition to Sweden for rape charges, has insisted for months that Moscow was not their source. In November, he blamed Clinton's campaign for their efforts to "project a neo-McCarthyist hysteria that Russia is responsible for everything," Politico reported.
He was set to continue rejecting the allegations on Hannity's Tuesday show, saying that the emails were true but Obama has twisted it in his public response.
"So, why such a dramatic response? Well, the reason is obvious," Assange said, according to USA Today. "They're trying to delegitimize the Trump administration as it goes into the White House. They are trying to say that President-elect Trump is not a legitimate president."
Want more? If Tuesday's interview leaves you with questions, you can seek answers Thursday when Assange does a Reddit AMA.
© Copyright IBTimes 2023. All rights reserved.