Who Is Kaine Harling? Producer Allegedly Knew About Ed Westwick's Rape Accusations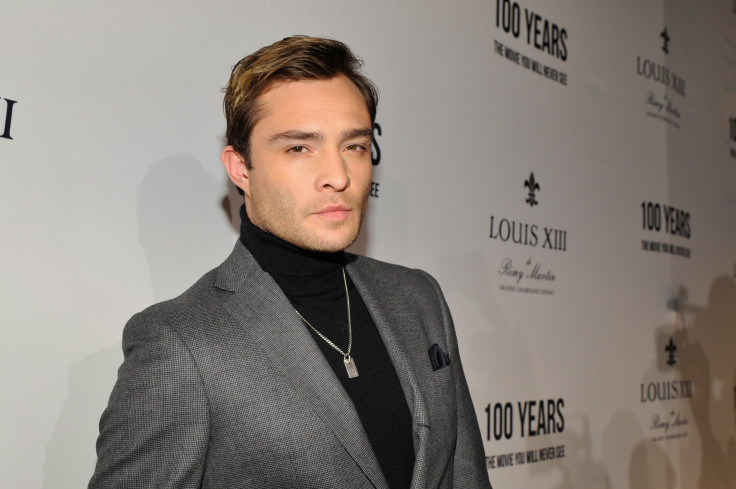 Actor Kristina Cohen accused actor Ed Westwick of an alleged rape in 2014 in a Facebook post Monday, prompting a Los Angeles Police Department investigation. Westwick, who has appeared on the popular program "Gossip Girl," denied the allegations in a Twitter post and said he doesn't know Cohen.
Cohen referenced a producer she was dating at the time and who reportedly introduced the two at Westwick's residence. According to Cohen, the then-unidentified producer put the blame on her and said she shouldn't become "that girl."
"The producer put the blame on me, telling me I was an active participant," Cohen wrote in her Facebook post. "Telling me that I can't say anything because Ed will have people come after me, destroy me and that I could forget about an acting career."
Cohen and her sister named the producer, Kaine Harling, to Deadline on Tuesday.
"It was Kaine Harling. It's been an absolute rollercoaster going through this, but I know that I'm serving the greater good and that it's for the collective of all of us to have a voice and to create radical change in the industry," said Cohen in the Deadline report. "I want to deliver a message of restoration for all the women going through this, and to show that we can heal our relationships with men and women."
Harling, a 40-year-old producer who most recently executive produced the 2016 film "Sugar Mountain," has not released a statement about his alleged role. His Twitter account has been suspended for unknown reasons.
Harling, a native of Melbourne, has four producer credits and has worked as a camera prep technician and as a camera operator in several films, according to the Internet Movie Database.
The professional connection amongst the three is unclear, aside from the apparent relationship between Harling and Cohen. According to IMDb, Harling, Westwick and Cohen had not worked on a film or television project.
Westwick did, however, tag Harling in an April 2015 post on Twitter. Attached to a picture of rock legend Elvis Presley, Westwick posted: "Presley. cheers for the snap @kaineharling."
© Copyright IBTimes 2023. All rights reserved.