Who Is Karen Boyer, Gene Wilder's Wife? 7 Fast Facts About 'Willy Wonka' Star's Widow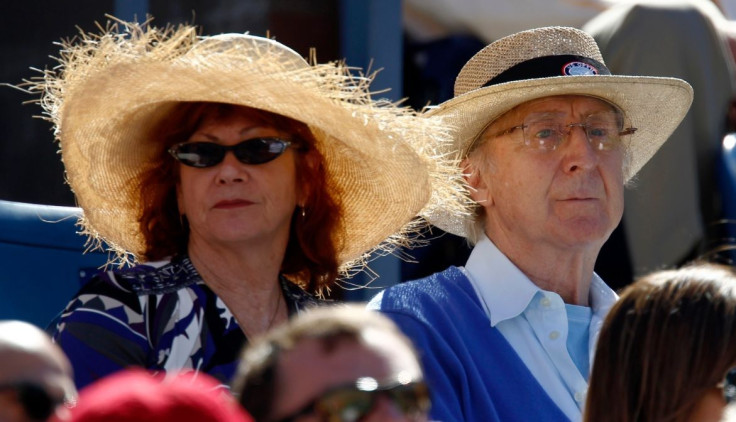 When "Willy Wonka and the Chocolate Factory" star Gene Wilder died Sunday, he left behind his beloved wife, Karen Boyer. Wilder was devastated after the tragic 1989 death of his third wife, "Saturday Night Live" comedian Gilda Radner, but Wilder recovered with Boyer. They married in 1991. To find out more about Boyer, continue reading below:
1.Boyer worked in the entertainment industry—sort of. She is a speech pathologist who was hired to help Wilder on the 1989 film, "Hear No Evil, See No Evil." He plays a deaf man in the film and she was solicited to help him read lips.
"The October after Gilda died I got a call from her. She sent me all this material and I said, 'This is so technical you must get some humor into it,' so she came to see me with her tape recorder," Wilder told The Telegraph in 1996 about Boyer. "She would encourage me to improvise and, pretty soon, a script emerged. After the 5th or 6th visit I asked her if she would like to go out to dinner."
2. Boyer is Wilder's fourth wife. Before Radner, the "Blazing Saddles" star was married to Mary Schultz from 1967 to 1974 and Mary Mercier from 1960 to 1965.
3. Wilder and Boyer lived together in Stamford, Connecticut. It was the same house Radner once called home, The Heavy wrote. Wilder died at the 1734 Colonial home Sunday after suffering from Alzheimer's disease.
4. Before meeting Wilder, Boyer didn't plan on getting married again. And she certainly didn't chase after Wilder. "By the time I met Gene I had given up and decided marriage just wasn't going to happen to me," she told The Telegraph in 1996.
5. Wilder didn't feel guilty about remarrying after Radner died. "I am happier than I have ever been, thanks to Karen," he said. "For years I have thought about Gilda and cancer every day. The time has come for me to rejoin the human race."
6. Boyer hasn't released an individual statement after Wilder's death. Though the family released a joint statement to the media Monday, it did not include a direct snippet from Boyer.
7. She did not have any children with Wilder. Wilder's only child is Katharine Wilder, who he had with Mary Shultz.
Follow me on Twitter @mariamzzarella
© Copyright IBTimes 2023. All rights reserved.